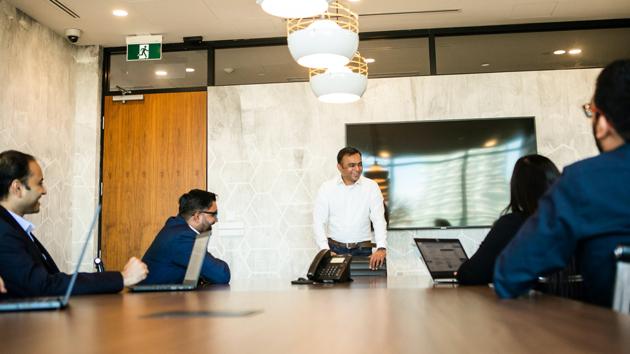 This company provides a 10-day e-Invoicing implementation guarantee to get compliant quickly
Tangentia, a global digital transformation company has launched its e-Invoicing Gateway with a 10-day implementation guarantee with zero business disruption.
UPDATED ON NOV 18, 2020 05:35 PM IST
Recently the Government of India made it mandatory for companies with an annual turnover of ₹500 crores to get compliant with e-Invoicing by 1st Oct 2020. As per records, India saw an estimated 69.5 lakh IRNs which were generated by some 71,000 users from 1st to 7th October 2020. Hefty penalties of ₹10,000 for non-compliance for each instance and ₹25,000 for incorrect invoicing would be imposed and companies are now rushing to get compliant to avoid these fines. 1st January 2021 is the deadline for companies with an annual turnover of ₹100 Crores and 1st April 2021 is the deadline for all companies.
Tangentia, a global digital transformation company has launched its e-Invoicing Gateway with a 10-day implementation guarantee with zero business disruption. Their expertise of over 16 years lies in Automation, B2B and Digital integration solutions. They have efficiently managed cloud documentation for customers globally including 12 Fortune 500 customers and leading Indian brands like Reliance Retail and Indus Motors. Tangentia platforms handle over 10 billion USD/ year in B2B and B2C transactions and now can seamlessly handle your e-invoicing requirements with their Tangentia e-Invoicing Gateway (TEG).
E-invoicing under GST for B2B transactions was mandated by the Government of India and is a topic that has been extensively covered in the past few months and has created an urgency amongst businesses to adhere to the declaration before the deadline. Vijay Thomas, CEO, Tangentia says "With a legacy of turning around projects with agile digital solutions, we have automated and scaled many businesses to achieve operational efficiency. The 10-day implementation guarantee will give your company the advantage of getting compliant ahead of time." Regulating the compliance can be a complex process. The Tangentia e-Invoicing Gateway (TEG) comes with a multilingual support team available 24x7 & 365 days to promptly address any e-invoicing queries.
The new mandatory compliance brings with it a plethora of benefits once implemented. As a supplier, you can benefit from quicker payments, shorter payment cycles, improved cash flows, reduced costs, fraud prevention, easier return filing and enhanced customer service. As a buyer, you can automate repetitive and monotonous documentation to procure accurate invoices, while eliminating human error and financial losses. With TEG, you can reduce your carbon footprint, cut the cost of printing invoices and pave the way for automation opportunities in your company.
Need help in getting compliant? Take control over e-invoicing with Tangentia. Their gateway comes with multiple features to create a transparent and seamless experience for your business. The easy integration with ERP (along with multiple options) coupled with extensive validation checks and real-time monitoring ensures legal accuracy and no duplication. TEG has the ability to handle the bulk generation of IRNs, making it an all-inclusive solution for end-to-end IRN and GST compliance. Most important, the Tangentia e-invoicing Gateway (TEG) is customized with an India-specific GST compliance suite to automate GST returns, reconciliations and e-way bills.
With less than 2 months to go, time is of essence for companies who are required to get compliant. For more information on how Tangentia can help you get compliant in 10 days, click here.
Disclaimer: This is a company press release. No HT journalist was involved in the creation of this content.
Close