This Indian Pricing strategist is taking the financial-tech industry in the USA by storm
Akshat who originally hails from UP's Muzaffarnagar is an alumnus of Stanford where he majored in Strategy and Finance and graduated from in 2009.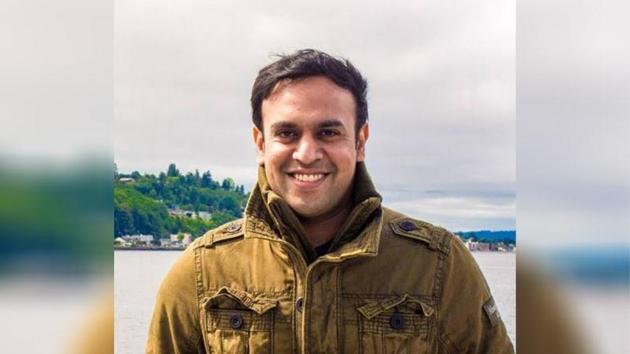 Updated on Oct 01, 2020 05:15 PM IST
With more career avenues opening up, our endeavour is to educate readers on different vocational options they could pursue and what it may take for one to ace it. Since being well-informed is imperative to any choice one makes, we also bring you insiders from an expert in the particular profession who could actually help you prepare for your dream career. Today, we turn the spotlight on "Pricing Strategy" as a profession. For the unversed, Pricing Strategy refers to the method companies use to price their products or services in a given market. To make this more insightful, we bring you details straight from the horse's mouth!
Meet Akshat Gupta, a US-based pricing wizard who currently works at Stripe, one of Forbes Cloud 100 companies, valued at $35 Billion. Akshat is the knight in shining armour for this Fintech start-up as he charts out the best monetization strategy for their existing and future software services and products, so they are accessible to both small and large companies. Akshat also advises Silicon Valley's hottest start-ups on optimal pricing strategies for local and international markets, in the capacity of an Executive-in-residence at Bessemer Ventures, which has funded globally successful brands such as LinkedIn, DocuSign, Pinterest and Shopify.
Gupta began his career with Bain & Company, as an Associate Consultant, where he advised C-suite executives at healthcare and technology companies on critical business issues ranging from growth strategy, organizational effectiveness, acquisitions and post-merger integration. It is at this juncture that he first realised his passion for strategizing for technology-based companies. His professional expertise includes not just determining the appropriate price but also strategizing how a brand must charge users such that it is in line with their willingness and ability to pay for a product or a service.
When quizzed about the most challenging part about his profession, Akshat said, "Pricing can be a pretty challenging profession because of its cross-functional nature and its direct impact on a company's top/bottom line growth as well as customer adoption. Different functions in a company can have very different incentives and conflicting objectives, which can lead to different pricing decisions. For example, Sales might want the prices to be low, so that it's easier for them to sell while Finance might want the prices to be high to ensure high revenue growth. As such, it can be challenging to align different functions within a company and drive decisions that balance customer satisfaction with the company's financial objectives. Pricing is truly both an art and a science."
"Price of a product or a service is often one of the most important factors in a user's purchase decision. As such, it is imperative to get it right because if priced too high, it can significantly hamper adoption, while pricing too low can lead to material losses for the company and its investors.", he further added.
Akshat who originally hails from UP's Muzaffarnagar is an alumnus of Stanford where he majored in Strategy and Finance and graduated from in 2009. With over a decade of experience as an ace Business Strategist in the technology sector in the USA, his competencies and determination have helped him carve out an exceptional growth path for himself. From being born and raised in a small town in India to taking the financial-tech space in the USA by storm, he certainly adds to the list of Indians making a significant contribution in their field, globally.
When asked what advice he would like to give to others intent on pursuing a career in pricing strategy, he quipped, "One should first start a career in management consulting if possible. The toolkit one develops in that job is not only useful in preparing for a career in pricing strategy but also useful in many other professions. It will expose you to senior executives and their most pressing business challenges across a breadth of industries and companies."
Disclaimer: This is a company press release. No HT journalist was involved in the creation of this content.
Close Story