Top 5 things to consider before choosing a two wheeler loan
If you have already made up your mind regarding a two-wheeler loan, here are a few things you need to consider before applying.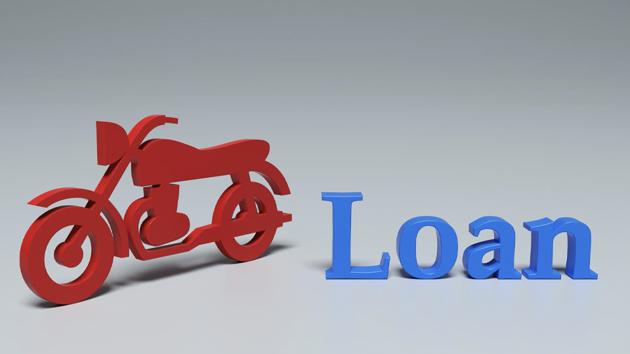 Updated on Dec 08, 2020 06:01 PM IST
Do you want to opt for a two-wheeler loan, but don't know where to start? We've got a list of top 5 things to consider before choosing the best two wheeler loan.
Are you enticed by the newly-launched 200 cc motorcycle on the market, but don't have the funds for it? Wondering how to arrange for the funds? Well, two-wheeler loans are an excellent place to start. With loans, it becomes much easier to acquire your favourite ride without worrying about shouldering the entire cost at once.
Moreover, with the social distancing norms set in place in the wake of COVID-19 pandemic, public transport may be unsafe for a while, making personal transport a new imperative for daily commuters. And what better personal transport to have than a two-wheeler.
If you have already made up your mind regarding a two-wheeler loan, here are a few things you need to consider before applying for one:
Evaluate your Credit
It's a healthy practice to assess your credit score before applying for a two-wheeler loan, especially if your current credit score is lacking. You can also enjoy reduced interest rates for an exceptionally high credit score, which is all the more reason to evaluate your credit.
But where to get the credit scores from? There are plenty of bureaus like CIBIL and online lending marketplaces from where you can acquire your credit history.
Check your Eligibility
Eligibility criteria for two-wheeler loans depend upon the lender. But there are few standards followed across all lending platforms, for instance, you must be at least 21 years of age when applying for a loan, which you must repay before the age of 60 (or 65 if you're self-employed). You must also be residing at your declared residential address for a minimum of 1 year. It will also help if you have had a stable job for around a year before loan application.
Get your Documents Ready
Though searching for documents may bore you out of your wits, it's a crucial step if you're looking for quick loan disbursement. Every lender requires a set of documents for processing your loan application, which generally include identity proof, income proof, address proof, and photographs. Again, like eligibility, documentation requirements may differ from lender to lender.
Compare Interest Rates
Interest rates are like doctor's diagnoses, a second opinion on which is a must. In case of a two-wheeler loan, it's better to compare the interest rates of up to five or six banks before finalizing an option. Interest rates can be anywhere between 9.5% to 17% depending upon your credit score, two-wheeler model, repayment capability, current employer, and lender.
Some banks also provide reduced interest rates for loyal customers. Hence, it's recommended to check with your bank for similar offers. Also, align your purchase with a festive season since the period has a lot of exciting offers on loans.
Processing Fee and Foreclosure Charges
In addition to the interest, you might also be required to pay an upfront processing fee, which again, differs from lender to lender. Processing fees can go as high as 3% of the total loan amount. Also, like interest rates, the festive season brings a lot of offers which reduce the overall processing fees or completely waives it.
Also, it's prudent to be wary of prepayment fees charged by your bank of choice, as it can have a significant impact on your total expenditure.
Now that you know everything regarding the pre-application process, it is time to apply for a two-wheeler loan and bring your dream ride at your doorstep. Apply for a two-wheeler loan today at IndusInd bank and enjoy competitive interest rates, flexible tenure, and low processing fees, all in one place.
Disclaimer: This is a company press release. No HT journalist is involved in creation of this content.
Close Story
Personalise your news feed. Follow trending topics