Trading Cafe India - Unveiling the new world of trading
Jul 28, 2021 06:29 PM IST
Chinmay & Aakash founded Trading Cafe India with the sole purpose of educating a commoner about the huge fortune that can be made from the stock market through their proven strategies.
With all the buzz that's booming around the stock market all over the internet, many people have entered the stock market and many are planning to. But the bigger picture is, people find it difficult to navigate through successful gains…!! However, things are poles apart at Trading Cafe India, where the students make it big through the Stock Market. Let's see how they do what they do…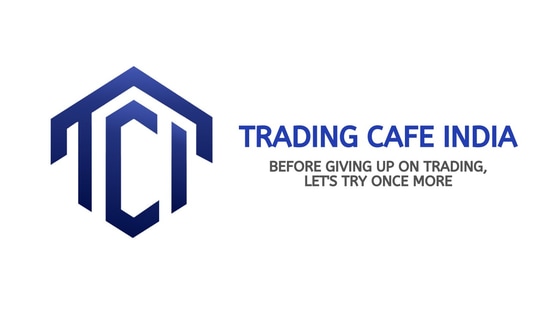 In 2008, a 17-year-old boy entered the market after borrowing funds from his parents, wiped out his whole account thrice within a year, still stood strong. That's Chinmay Dudhane for you. On asking about his success story, he said, "Since 2008, I tried to feel the market's tune with every passing day and finally became consistently profitable after 3 years of rigorous study that refined my strategies. Even financial losses did not deter me. I took up a job to cover up the financial losses that was creating family pressure, determined to hone my passion of trading".
Fast forward to 2013, Chinmay, along with Aakash Patel, started a prop desk that gradually developed into Trading Café India in 2018, which is helping hundreds of students to make the market lucrative for them.
Mission With A Vision
Chinmay & Aakash founded Trading Cafe India with the sole purpose of educating a commoner about the huge fortune that can be made from the stock market through their proven strategies. More particularly, they want the people to learn an alternate avenue of making money.
The founders themselves are living the life that they want their students to live - to be able to make money from anywhere in the world, just with the help of a laptop/mobile and an internet connection. Today, Trading Café India boasts over 115,000 loyal followers on Instagram.
Why Turn Towards The Indian Stock Market?
Smart money from all over the world is turning towards the Indian Stock Market. So the question, Is the world investing in the Indian Stock Market? Arises. Well, yes…!! And it's doing it now more than ever. See for yourself:
The FIIs are the ones who bring significant money to the table when the Indian markets are the talk of the party. Within one year, the inflow of FII investments in the stock market almost doubled. What could be the reason behind this? Well, it's simple - India is a developing economy and is on the fast track to globalization and modernization. The big players see this as a Golden Opportunity to bet their money on the ablest horse in the race. Why should you miss out on the party?
Why Should People Be Educated About the Stock Market?
The lockdowns in 2020 are the principal reason for the inflow of too much 'retail' money in the stock market. Many unemployed people looking to make some extra money or develop a new hobby opened Demat accounts. Little did they know that trading should be approached with more care or it could be lethal to one's capital.
Most people out of curiosity jump into trading and face the problems that are pointed below:
• Buying naked options and futures without proper hedges.
• Overtrading
• Traders temper the stop loss.
• Zero respect for Risk Management
Trading Cafe India is taking charge of the reigns and training novice traders into pro ones. The founders at TCI believe that lucrative trading can only be done when proper knowledge is in tandem with plausible execution.
Chinmay says "Trading efficiently can give anyone an edge over the basic lifestyle by providing the utmost freedom". Here's how they are preparing their students for the various challenges in the life of a day-trader.
How Is Trading Cafe India Simplifying the Trading Process for Aspirants?
• Briefing With Basics - Loud & Clear
A rock-solid foundation is bound to withhold sky-scraping buildings. The trading mentors at TCI believe in this concept, and they help their students understand the basics of trading from the inside out. The students are introduced to advanced topics in technical analysis, derivative instruments such as F&O, hedging strategies, and more.
• Trend Is Their Friend - TREDCODE
People in Trading Cafe India are technocrats too, and they've come up with TREDCODE to rise above the crowd of retail traders. Their cutting-edge, customized tool helps them identify the sectors where the big players are putting in their money. After identifying powerful opportunities, they take the perfect trades which earn them tremendous profits from the market.
• Price Action & Risk Management
Chinmay & Aakash extensively believe in Price Action and Risk Management as the holy grail of profitable trading experience. They incorporate this in their mentorship as well. They teach their students the simple yet very potent price action strategies and risk management rules that help them safeguard their capital and build profits with every new trade they take. After all, trading is all about "Small milate jao, Large banate jao...!!"
With so much noise and social media gurus in this space, Trading Cafe India's founders are beating the competition with their experience, expertise, and elite content. Providing a daily snapshot of their P&L is one such element that earns them credibility from the audience.
Just like how an aquarium couldn't fit the life of an ocean in itself, one cannot understand the ins and outs of their trading mentorship without actually trying it. So are you planning to become a profitable trader in the long run? Here's their Instagram Handle @tradingcafeindia and website: www.tradingcafeindia.com. They have now ventured into YouTube as well to provide more free content to the public. Make sure to check them out here.
Disclaimer: This is a company press release. No HT journalist is involved in creation of this content.