Udit Ohri: The maverick returns with 'Big Bull'
He has been a pioneer of the TV industry and has delivered strong performances in few shows as well.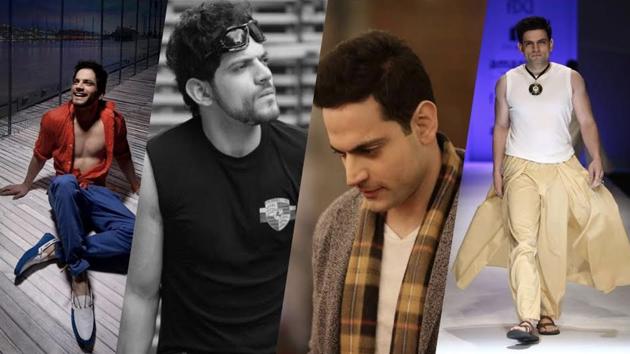 Updated on Nov 25, 2020 06:25 PM IST
It's been a long time that the audience has been craving for some great, entertaining movies. Well, here is someone from the industry who is all set to grant this wish with his upcoming release. Udit Ohri along with Abhishek Bachchan is all set to entertain the audience in the upcoming movie titled as "Big Bull'. He will be seen portraying Anil Ambani, one of the leading businessmen in the country. The film's plot is based on true stock market incidents that happened between 1990 and 2000, including Harshad Mehta and his financial crimes. The audience is excited to see Udit Ohri on-screen and who will surely be a treat to watch.
Udit Ohri in past worked with several huge banners across multiple film genres with some of Bollywood's leading actors such as Raazi (Starring Alia Bhatt), Veerey Di Wedding (Sonam Kapoor, Kareena Kapoor), Veerey Ki Wedding (Satish Kaushik), etc. He has been a pioneer of the TV industry and has delivered strong performances in few shows as well. In Agar Tum Saath Ho, which aired on the Zindagi Channel, he played the lead role.
He has been the face of several leading brands as their brand ambassador. He has starred in over 100+ Ad videos, including several well-known brands. In addition to endorsing the leading food brand Subway, he endorses several well-known brands such as Housing.com, Edelweiss, Ferns n Petals, Harrison Locks, Urban Company, Hero Lectro, Acer, Delhi Government, Philips One Blade, Jivraj 9 Tea, Pan Villas, Tupperware, Meraki, Melorra, HUL, Aggarwal Packers and Movers, etc. Moreover, he is a renowned anchor with over 300 Corporate Films to his credit in both English and Hindi languages.
For the last 10 years, Udit Ohri has been in the Media and Entertainment sector. He has acted as a lead in more than 100+ theatre plays in English, Hindi, and Urdu. He is best known for the part he played in the Broadway Play remake: Kathgodam Express, I'm Just a Lady, Lal Quilla Ka Aakhri Mushaira (Urdu Play), Othello (Shakespeare play), etc.
An amazing performer, Ohri sets the stage on fire with his acting, be it television programs, promotional ads, or Bollywood films. To say that he aces in performing abilities would not be exaggerating. Not many know that he has also been an RJ and won the hearts of thousands with his soulful voice.
Ohri is also a Motivational Speaker, apart from being an established star. For the masses, he has been an inspiration. He believes in personally communicating with individuals and addressing different issues of life. He does so through multiple workshops and seminars. He owns a YouTube channel under his name, that highlights his work in the advertising industry.
Udit Ohri is not only a skilled actor but also well qualified. After completing his schooling from D.P.S Mathura Road he graduated with B. Com (Hons) from Delhi University. Later, with an MBA in International Business from France and an MBA in Marketing/Finance from India, he received his Master's Degree. He entered the business world after completing a dual MBA and flourished for 10 years. He is currently in a leadership capacity and leads the media division of International Sales for an MNC.
Where ordinary people find it hard to pursue a career in a single field and sustain there, Udit Ohri seamlessly juggles between two contradictory and different industries and has gained success in both. Though the corporate and entertainment fields need a dedicated amount of time and energy, Ohri manages to do it effortlessly. Ask him about his mantra behind this and he says, "Time management is the key". He distributes and manages himself well between being an actor and a media head simultaneously within a stipulated amount of time. As difficult as it sounds, Ohri by far seems to have mastered time management.
Udit Ohri is surely a talented human being, but this is not enough for a person to succeed. It takes sweat, dedication, and hard work that buffers the process for an individual to be a big success. It's about years of hard work and efforts that combine what he is today into a stunning success story. He certainly sets an epitome of a person who can fulfill both responsibility and passion at the same time.
Soon we will all have a chance to watch him with Abhishek Bachchan in his upcoming movie "Big Bull" and it will be a treat for all his fans. We're looking forward to the release and wish his film to reach the box office and break all the records. Check out Udit's Facebook and YouTube pages for more info.
Disclaimer: This is a company press release. No HT journalist was involved in the creation of this content.
Close Story
Personalise your news feed. Follow trending topics