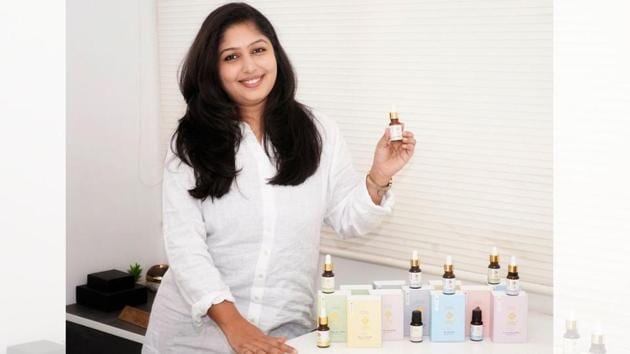 Unlock your power button and release the wellness – Nabhi Sutra
According to Ayurveda, our umbilicus or the Nabhi is the core of our consciousness. The navel has the DNA to our soul.
UPDATED ON FEB 07, 2020 11:59 AM IST
Human body is made up of the natural science and it's indeed a wonder that cannot be replicated. Our body reproduces, ages, gets wounded and gets healed afterwards. The process of healing is supported by various factors and we have seen various methods of healing in the journey. Ayurveda is considered as the oldest natural science of healing. It is an ancient science that originated in India almost 5,000 years ago. It is hence titled as the 'Mother of All Healing'. Based on the early Vedic culture, the science and knowledge of Ayurveda was taught and followed for thousands of years by accomplished Vedic masters who in turn taught the science to their disciples.
It is considered that the core of the body is naval and that is also considered as the magic spot and a second brain in Ayurveda. Since ancient Times people are using home-made remedies and several other natural techniques to cure several health issues. The naval is the primary source (90%) of happy hormone serotonin in our body. It is also responsible for the 50% secretion of dopamine, the joy hormone in our body. And most importantly, it is a source of 1/3rd blood circulation in our body.
Nabhi sutra, Ayurvedic Belly Button Oil is one such product which uses this technique to heal. Nabhi Sutra understands this importance of our navel. It uses only premium and nature based products that have therapeutic values, including Ayurveda siddha oil and cold pressed oil which provides an ultimate solution for all kinds of health problems related to skin care, hair care, menstrual pain, joint pain and brain development in children.
As for Nabhi Sutra, it works from the one spot of your body that connects to almost 72,000 veins in your body. The navel is the focal point of our body and is situated just above the 'Pechoti gland' the power provider to your entire body. Nabhi Sutra follows the Pechoti Method of treatment, where herbal oils are massaged into your nabhi only to be easily spread across your entire body and help you revive your health conditions from within.
On the occasion of the launch, Swati Vakharia, the honorable founder of Nabhi Sutra stated, "According to Ayurveda, our umbilicus or the naval is the core of our consciousness. The navel has the DNA to our soul, hence in order to open the channels of self-healing and transformation, it is important that we regain our consciousness, not just superficially but from the roots. With our unhealthy lifestyle and eating habits, our body releases toxins that are harmful to our own health. The pechoti or the naval, has the supreme power to strengthen and also activate our body's inner strength to heal itself and recover from conditions that are caused due to the release of these toxins."
Mrs. Vakharia also states, "I personally used these products and have experienced first-hand results which are absolutely great. All you have to do is just apply and slowly rub 2-3 drops of the essential oil into your belly button before you go to bed. Allow the oil to penetrate through your skin and enter the veins that are connected to the naval. You will experience the difference in your period in just 21 days of using the oil on a regular basis. According to Ayurveda, our belly button is the main source of our consciousness. In fact, Puranas have entitles our navel as our body's second brain.
We could talk to some of the Nabhi Sutra users and we could get many positive reviews. "My hair quality had worsened after shifting to Bhavnagar. It had become terribly rough and tangled, and used to result in massive breakage while untangling Thanks to Nabhi Sutra, I am using it since last 2 months (not regularly) yet I could observe a visible difference, since 1st week of its usage"
Nabhi Sutra came with a very unique formulation for menstrual pain relief oil, which can help women to have pain free periods. When we asked girls to share the review, one of them said, "I think this product is amazing. First time, I could not see much effect on my menstrual cramps but second time I could feel the magic. I hardly had cramps. The effect was so good that I am buying the product again to relieve the menstrual cramps that my cousin also suffers. It will be the best gift for her"
Source: Digpu
Disclaimer: This content is distributed by Digpu News Network. No Hindustan Times journalist is involved in the creation of this content.
Close