Utkarsh Gupta: An inspiring leader, he is moulding young minds to bring out the best in them
The Managing Director of Ramagya Group, Utkarsh aims to transform India's education system and help students in their all-round growth.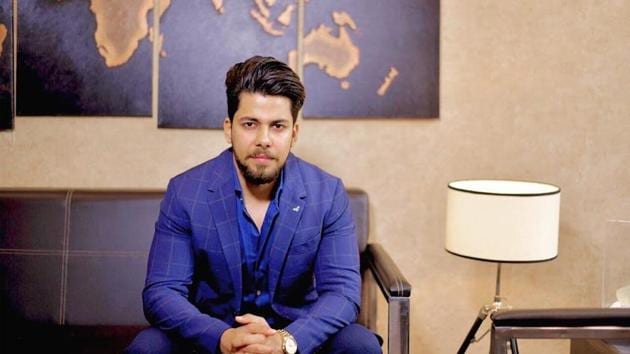 Updated on Mar 24, 2020 04:54 PM IST
Even as his peers were engrossed in looking for a lucrative career, Utkarsh Gupta, while preparing for his matriculation exams, chose to tread the less-travelled path. He sought to change India's education system through the use of new-age technologies.
In order to fulfil his dream, he travelled to Europe, Australia, and Asia, and learnt about their education practices. Back home, he conceptualised Ramagya Group, one of the fastest growing brands in the education sector.
He also collaborated with the University of California and Cambridge University, thereby paving the way for international exposure for his students.
Sharing his vision, Utkarsh says, "The primary purpose of Ramagya Group is to deliver quality education and make India shine at the international level. We strenuously strive to offer global exposure to our students through collaborations with best universities around the world."
Utkarsh's efforts earned Ramagya the 'Great Place to Study (GPTS)' certification in London, which aims to revolutionize existing educational models and promote good teaching practices across the globe. Today, Ramagya is ranked among the top 30 schools in India by Forbes and top five schools in Noida. Recognised as the top CBSE school by Education Today, Ramagya has also been bestowed an award by Uttar Pradesh Chief Minister Yogi Adityanath.
Utkarsh lays emphasis on fitness, good health, and sports for his students. Ranked as No. 1 in India for sports education by Education World in 2020, Ramagya Sports Academy, in collaboration with M.S Dhoni Cricket Academy, provides the best cricket training in Noida. The Bhaichung Bhutia Football School provides training to Ramagya's football enthusiasts.
Similarly, the institution has collaborated with Jwala Gutta's Global Academy for Badminton Global, NBA Basketball School and Ashley Lobo's the Danceworx. Utkarsh further adds, "We aim to take the passion of kids to the next level by not only providing them the right training and equipment, but also an easy access to nutritionists, sports councillors and physiotherapists. They work round the clock and prepare kids to represent the country on international forums."
Additionally, Utkarsh has been instrumental in founding Ramagya institutes across Delhi-NCR, especially for aspirants of competitive exams such as IIT-JEE and NEET. Ramagya Roots offers a Finland-based curriculum for tiny tots in India and specialised day care services under the banner 'First Steps'.
"I attribute my success to my father Sanjay Gupta, who leads Ramagya Group as the Chairman. He gave me the platform to turn my ideas into reality and his abiding trust managed to galvanise me into action", says Utkarsh. He commends the employees of Ramagya for their remarkable contribution and treats them as the backbone of the organisation.
Quite early in his life, Utkarsh realised that true success lies in giving back to the society, a trait which runs in his blood. His mother, Rajini Gupta, who is also a founder member of Ramagya Foundation, works selflessly for underprivileged kids. More than one lakh people are benefitted from various programs of Ramagya Foundation. Ramagya Foundation has started the 'Baal Saathee' project, which identifies kids suffering from anxiety, depression, sexual harassment, and works for their mental and physical growth. A large team of doctors, clinical experts, psychologists, nurses, and councillors works endlessly to accomplish this goal.
Utkarsh also practices transcendental meditation regularly. In fact, he is the first to have introduced this technique as part of an educational methodology. He says, "Meditation should be practised in every school in order to attain inner calm, clarity of mind and a healthy body. It aids in learning, memorising, and self-realisation."
A golf and snooker lover, a writer, and an avid globetrotter, Utkarsh Gupta makes it a point to optimally channelize his inner strength and energy as he keeps himself focussed on his highly inspiring vision— Dream Big and Make It Possible!
Disclaimer: This is a company press release. No HT Group journalist is involved in the creation of this content.
Close Story