What are the coolest trends in the tech industry for 2020?
Sep 24, 2020 10:45 AM IST
There's plenty to be excited about as the tech industry continues to innovate. Let's find out about the trending technologies of 2020.
The tech industry is arguably the most prosperous in the world right now. Some investors have made billions from investing in the newest software and robotic inventions. However, because technology is constantly being innovated and advanced, it is difficult to keep up to date with the latest industry trends and what they might mean.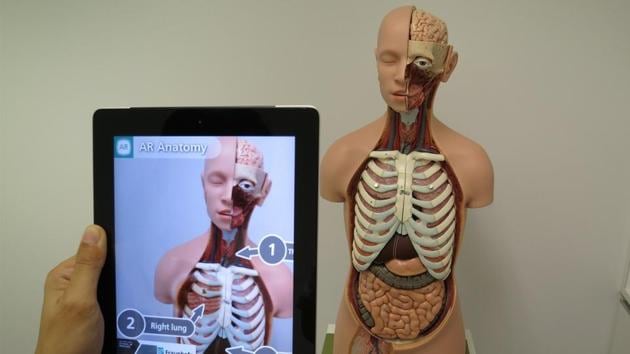 It seems that every time we post one article, another amazing innovation occurs. So, rather than trying to document every time there's a new invention, let's instead look at the three technologies that have consistently been trending so far in 2020. Keep reading to find out more.
1.) Artificial Intelligence
Artificial intelligence consistently tops every list of technological trends, and for good reason. AI tech has the potential to change everything that we know about the world as it continues to evolve. Don't worry, this doesn't mean that robots are taking over. Though AI is estimated to significantly reduce our need for manual labour, it is also providing people with jobs from across the world. After all, somebody needs to develop and maintain the AI software.
Two of the biggest proponents of the potential for artificial intelligence to improve the world are Tej Kohli and Masayoshi Son. Tej Kohli has been investing in AI projects that have the potential to drive positive change on a global scale since selling his online payments company in 2006. Kohli believes the global AI economy will be worth $150 trillion, and in 2019 he committed $100m into an AI-focused venture fund "with a humanitarian bent".
Masayoshi Son, founder and CEO of Japan's SoftBank, said in a 2019 CNBC interview that artificial intelligence will completely change the way humans live within 30 years. He believes that "things will be running much faster without accident. We will be living much longer, much healthier. The diseases that we could not solve in the past will be cured." All 70 of the investments in the SoftBank Vison Fund have been focused on AI.
Analysts estimate that the AI industry will annually contribute $15.7 trillion to the global economy by 2030. Subsections of artificial intelligence include machine learning and robotic process automation, both of which are looking as promising as their parent industry.
2.) Edge Computing
Cloud computing used to be the emerging technology that we told everyone to watch, but now that it's entered the mainstream, it seems almost outdated. Instead, the tech industry is looking toward edge computing as the next step forward. Where cloud computing struggles with latency, edge computing aims to eradicate this issue. It gets information closer to a data centre for processing, meaning it can store time-sensitive data, even in remote locations, where there is limited connection to the Internet. Essentially, edge computing will act as a mini database for your information. This means it will be more reliable and useful than the cloud.
In December 2019 Verizon and Amazon Web Services (AWS) announced a new partnership called '5G Edge Cloud Computing'. Andy Jassy, CEO of AWS claimed that edge computing will mean that "customers will be able to deploy the latency-sensitive portions of an application at the edge to provide single-digit millisecond latency to mobile and connected devices. While some ultra-low latency use cases like smart cars, streaming games, VR, and autonomous industrial equipment are already well understood today, we can't wait to see how builders use 5G edge computing to delight their mobile end users and connected device customers in the future."
3.) Virtual Reality and Augmented Reality
Virtual reality is designed to immerse users in a hyper-realistic simulation, while augmented reality is where computer-generated images are imposed on your real-world surroundings. Both of these technologies have been extremely popular when it comes to gaming. For example, VR headsets can simulate things like cage-diving with sharks, while phone apps like Pokemon Go make it look as though digital monsters are walking around your home.
Tech developers have started looking at VR and AR for more practical purposes. Simulation software is being used to train cadets in the army and navy, and also helping with driving lessons. Marketers have started thinking of ways to increase engagement by implementing VR and AR into their advertisements. Meanwhile, educational institutions have started developing simulations for more interactive learning programs.
These are the three most trending subjects in the tech industry so far in 2020. We're excited to see what the next few months and years are going to bring as these technologies continue to develop.
Disclaimer: This is a company press release. No HT Group journalist was involved in the creation of this content.