When dreams have wings: the story of Chinmoy Sharma
Jul 27, 2020 04:36 PM IST
With his ideas and ambitions on his shoulders, Chinmoy Sharma knows that what he carries with him is not a burden, but a success story.
Digital and social media have faced a staggering growth in recent years, which one could have hardly imagined in the early 21st century. Despite desperately wanting to kick-start a Social Marketing Campaign, some find it impossible to do so, either due to financial constraints, or an evident lack of information regarding Social Media Management. Chinmoy Sharma, who made his way as a successful Social Media Influencer, found a road to success that many thought to be impossible.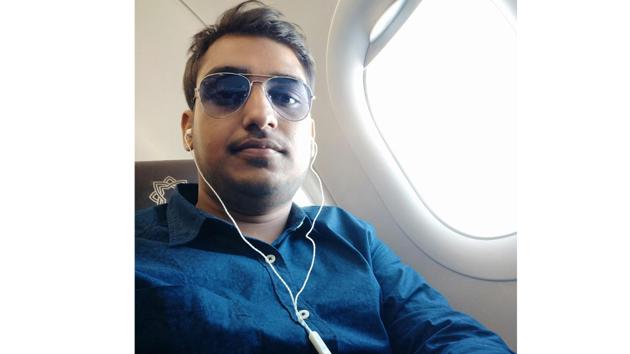 Born in Nalbari, Assam, Chinmoy and his family had to shift to Guwahati because of his father's work. However, it was here, where he grew up to start forging his way towards success. It was in 2014 that he began his Social Media account. Being an avid watcher of Cricket, he found himself cheering for the Indian Cricketer, Virat Kohli. He could feel the excitement bubbling within him as he waited for Kohli to hit another one of his astonishing sixes. To follow his favorite Cricketer, he soon found his way to Twitter.
After successfully earning a Bachelor's Degree in Science from a college affiliated under the University of Guwahati, Chinmoy realized that an average desk-job was not made for him. The time between the years 2014-15 was life-changing for young Chinmoy; he had decided to give wings to his passion for Social Media and turn it into a platform for a soon to be a successful profession. Inspired by many Chinmoy had met on the platform; the young influencer knew that his dreams were not impossible. He never backed down ever since.
Chinmoy's social media account had experienced significant growth between the years 2015-17. In the year 2017, he received his first offer for brand collaboration. He had never felt anything as ecstatic as what he had felt that day. He had successfully taken another definite step towards his dream. His optimism, speedy deduction, and sharp mind helped him grasp this opportunity instantaneously! He was quick to understand the monetary benefits packed with this business prospect. Till the year 2018, he had continued to persevere as a Social Media Influence, while also studying the various facets of marketing and its functionalities.
Later in 2018, Chinmoy had finally met his current partner. He found himself connecting to his partner, who shared similar ideologies and had the same creative vision like his. Within two months, they knew that they had to start a new venture and created Eerlik Media. Eerlik Media is the fruit that sprouted after years of hard work and struggle. Since then, they have catered to prominent Corporate Firms and Political Clients. They have spearheaded promotional projects for reality shows and emerging brands, building a significant digital marketing reputation.
With the dream of helping everyone gain access to Digital Media Marketing, Chinmoy and his Partner forge ahead into a seemingly bright future. With his ideas and ambitions on his shoulders, Chinmoy Sharma knows that what he carries with him is not a burden, but a success story!
Disclaimer: This is a company press release. No HT journalist was involved in the creation of this content.