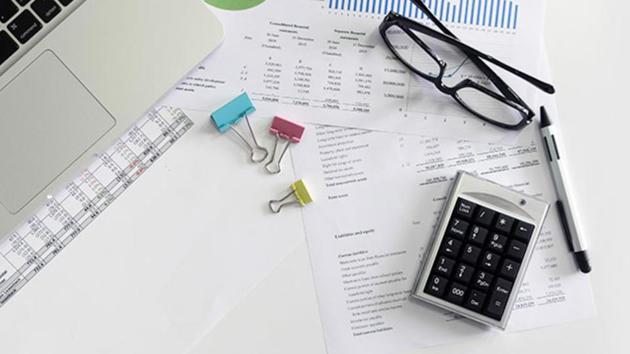 Why now is the right time to invest in FD
While the government has kept interest rates unchanged for small savings schemes for the fourth quarter of FY20, it may be a smarter choice to invest in fixed deposits, offering lucrative interest rates.
UPDATED ON FEB 06, 2020 07:14 PM IST
In the Monetary Policy Review on February 6, 2020, no changes were made to the repo rates. The repo rate stands at 5.15%, and reverse repo rate stands at 4.90%, which is great news for fixed deposit investors, as there wouldn't be any downward pressure on interest rates in the economy.
While the government has kept interest rates unchanged for small savings schemes for the fourth quarter of FY20, it may be a smarter choice to invest in fixed deposits, offering lucrative interest rates.
Here's a rundown on why booking a fixed deposit now is an intelligent move.
Budget 2020 gives stimulus to FD investments
The Union Budget's announcements on personal taxation were novel and urge you, as an investor, to recalibrate your investment strategy. In a nutshell, you can now choose between two tax regimes, the prevalent one and the new one with revised slabs and rates.
Typically, if you've been claiming tax deductions smartly, say, more than Rs. 1.25 lakh if your income is Rs. 7.5 lakh, or more than 1.87 lakh if your income is Rs. 10 lakh, you're better of sticking to the old regime. Are you wondering what role does your investment in FD play here? Well, you can always park your funds in a 5-year bank deposit and claim Section 80C deductions annually. The added benefit here is that the Budget paved the way for a higher deposit insurance cover, of Rs. 5 lakh instead of the earlier Rs. 1 lakh.
However, if you aren't able to fully exploit the annual deductions available, the new tax regime is the way to go. Here, you let go of tax deductions and exemptions in lieu of relaxed tax slab rates. The new regime broadens horizons in that you can now approach investments with an eye on wealth generation and not just tax-saving. With this in mind, you could add to your portfolio a vehicle like the Bajaj Finance Fixed Deposit. It beats bank deposits in terms of interest rates. While banks offer rates up to 7.7% for a 3-year FD, Bajaj Finance offers rates up to 8.10% for regular investors and 8.35% for senior citizens.
So, whichever tax regime you pick, you can invest in FD for better wealth creation. Additionally, when you look at a breakup of the products Indians invest in, you'll find that fixed deposits feature prominently. This is true across generations, including young millennials and those who are wary of equity. In fact, with features such as the Systematic Deposit Plan, FDs have evolved to cater to even those investors' needs who don't wish to part with a lump sum amount.
Saving scheme interest rates may go down soon
While interest rates on savings schemes remain intact for this quarter, speculations about moderation in small saving schemes' interest rates in future are rife. These rates are revised on a quarterly basis and for the January-March quarter rates on schemes like PPF and National Savings Certificate will remain steady, at 7.9%. However, when you put into context reduced interest rates and diminished tax efficiency, you may want to apportion your wealth differently.
FD interest rates offered by NBFCs like Bajaj Finance Limited are more attractive and if your goal for 2020 is wealth building, you may consider allocating a greater portion of your finances towards a deposit.
Market volatility is still a factor to grapple with
The market's performance in February itself gives you a snapshot of the extent of volatility that your investment can encounter. As Budget 2020 was being presented and long-term capital gains remained, Sensex tanked by 708 points. A few days later, with crude oil prices falling due to diminished demand from China amidst the coronavirus outbreak, Sensex soared by 917 points. Dealing with volatility is not easy, and especially when you're uncertain about the state of the economy.
Hence, it's advisable that as you take risks, you also hedge your portfolio with a safe instrument like an FD. This way you can aim for a high portfolio rate of return, ensuring that even in the event of unforeseen capital loss your FD keeps your portfolio's yields in the green. FD calculator, in fact, can help you accurately forecast your returns and you can use this tool when carrying out asset allocation.
Looking at these factors, now's definitely the best time to invest in FD and capitalise on the attractive FD interest rates. Thankfully, due to online provisions, you can book an online FD from the comfort of your home and grow your wealth without delay!
Disclaimer: This content is distributed by Bajaj Finserv. No HT Group journalist is involved in the creation of this content.
Close