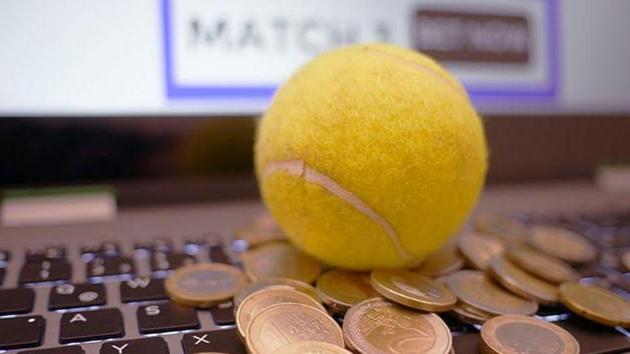 This start-up offers streamlined solution for Indian players, who are interested in online betting
MyBetting is composed of betting experts and dedicated writers with a passion for sports and online betting.
UPDATED ON NOV 24, 2020 03:21 PM IST
In an unclear and unregulated online betting market, one company is making it easier for Indians to bet online.
From questions about legality to issues over transactions, trust and transparency, Indian players face a number of challenges when betting online.
Navigating through the jungle of online betting in India with all its scams and pitfalls can be tricky, especially for betting beginners.
However, a company of young and passionate internet entrepreneurs is trying to bridge this gap by offering a clear and streamlined solution for Indian players who are interested in online betting.
They call themselves MyBetting, and they are a start-up composed of a small team of betting experts and dedicated writers with a passion for sports and online betting.
Guiding players to safe and legal online betting
The idea behind MyBetting is simple: make online betting as seamless as possible for Indian players.
MyBetting does this by guiding Indian players through their online betting experience, answering all the common questions and busting the most persistent myths related to betting in India and helping players get started with online betting in a safe and legal way.
So what are some of the obstacles that Indian players face, and how does MyBetting solve them?
One of the first questions that Indian players usually have is on the issue of legality: is online betting legal in India or not?
As you may well know, Indian betting laws are quite vague and unclear.
Visiting a gambling house and betting on games of chance such as roulette is clearly against the law in many Indian states.
But the law becomes more ambiguous when we look at online betting. After all, online betting doesn't actually take place on Indian territory. It takes place on the internet, and most of the betting sites are located overseas, not in India
The issue becomes more complicated when we talk about games of skill such as betting on the outcome of a horse race or a cricket match. Is it legal to bet on games of skill? The answer is: perhaps.
It depends what state you're located in. For example, some states in India allow betting games of skill such as horse racing while others don't. In other words: the issue of online betting legality in India is a jungle.
MyBetting provides clear and concise information on this topic about who is allowed to bet online and who is not.
But the legal issue isn't the only thing that's keeping Indian players from betting online. There are other problems as well, such as how to deposit and withdraw money from a betting platform,
Making a deposit on a betting site used to be problematic for Indian players - but with the help of MyBetting, it is now easier than ever.
On MyBetting.in, you can access guides that show you how to deposit with the most common betting payment methods such as Skrill and Neteller. You can even learn how to deposit with convenient local deposit methods such as UPI, PhonePe and Paytm.
Aside from these common problems, you will also find answers to a range of more specific questions on MyBetting, such as: how to select a good betting site, how to live stream sports for free and much more.
Interaction with the founder
To get some more perspective on the background of the site, we sat down with founder and editor, Tomesh to ask him some questions about MyBetting.
Q: How did the idea of MyBetting come about?
A: "We started MyBetting because we discovered that the internet was overflowing with questions from prospective punters in India about how to get started online betting"
"This gave us the motivation we needed to start India's biggest and best online betting guide.
Q: How did you turn MyBetting into a profitable business?
A: "Instead of charging our users money to access the information on MyBetting, we decided on a different approach."
"So what we did was to reach out to betting sites and offer them to buy advertising space on our platform."
"That way, the user gets access to MyBetting at zero cost, but we still make money to run the platform, do more research and expand our content. It's a win-win for everybody."
Some critics have warned that an increase in online betting will lead to an increase in poverty, increase in gambling addiction among other afflictions, how do you respond to that?
"I believe that the way to avoid such problems is through information, and that is exactly what MyBetting is all about. We want to educate our readers to become good and responsible online bettors."
Our goal is to help players bet safely and legally. This means without taking any risks to their health or wealth. Online betting should be taken as a fun and entertaining activity. And this is what we promote on MyBetting."
Conclusion
The folks behind MyBetting have done exactly what entrepreneurs are expected to do: they identified a need in the market and established a service that responds to this need.
In the case of MyBetting, the service they're offering is entirely free for the user. MyBetting puts out tons of informational content for free. By reading their content, you can learn everything there is to know about online betting in India and become a relative expert on the subject.
So if you're interested in becoming an educated online bettor, we highly recommend that you head over and check out MyBetting.in for all the information you need!
Close