Why you should buy an insurance for your honeymoon
With Honeymoon Holiday Cover, you can avail coverage of up to Rs.3 lakh at an annual premium of just Rs.699.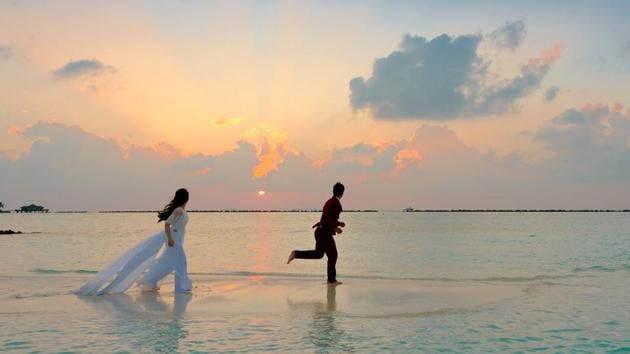 Updated on Dec 13, 2019 01:09 PM IST
While you may spend months planning your honeymoon, to ensure that it's every bit as special as you have imagined, it's necessary that you stay prepared for any untoward incident that you may encounter during the trip. One of the best ways to prepare for uncertainties is to opt for a Honeymoon Holiday Cover offered by Bajaj Finance Limited, the lending and investment arm of Bajaj Finserv.
This specially-tailored plan ensures that you're protected in a range of eventualities, and have a relaxing, safe trip. Read on to know its features that make it a must-have.
What are the benefits of availing Honeymoon Holiday Cover?
•High coverage at an affordable premium
With Honeymoon Holiday Cover, you can avail coverage of up to Rs.3 lakh at an annual premium of just Rs.699. This amount can be used to tend to last-minute cancellation of trips, bounced hotel room bookings, lost baggage, emergency hospitalisation, and burglary at home while you are away on your honeymoon.
•Emergency financial assistance for accommodation and travel assistance
If you are stranded on your trip due to bad weather or any other untoward incident without any cash or cards, the Honeymoon Holiday Cover offers you help by way of an emergency advance of Rs. 50,000 and Rs. 1 lakh in India and abroad, respectively. You can use this advance to manage your travel and accommodation expenses to return to safety.
•Temporary smartphone in times of emergencies
If you lose your smartphone, you can avail a smartphone for temporary use for up to seven days. Do remember that this service is only available in select cities across the country. To obtain a device, you must place a request by calling the insurer.
•Single call to block all credit and debit cards
In the event that you lose your wallet, it is of utmost importance that you block all your credit and debit cards. With Honeymoon Holiday Cover, you can block all your cards with a single phone call to 1800-419-4000, a toll-free number. You can do so without any time or place constraints.
•Zero cost replacement of PAN card
If you happen to lose your wallet with your PAN card in it, you can avail assistance in getting a new PAN card. This includes paperwork and documentation, and is free of charge as well.
•Complimentary insurance cover
This plan offers additional coverage of up to Rs.1.5 lakh for personal injuries and coverage of up to Rs.3 lakh in case of hospitalisation, loss of baggage, burglary at your house or cancellation of your trip.
What is not covered by the insurance policy?
Honeymoon Holiday Cover is a comprehensive plan that secures you against a range of incidents. However, there are certain conditions under which the insurance does not cover any liabilities. These conditions are as follows.
•If you lose any of your valuables like your wallet or smartphone while being intoxicated, the plan will not cover such a loss.
•If your vehicle is damaged due to negligence and violation of traffic regulations on your behalf, the plan does not cover any damages.
How to apply for Honeymoon Holiday Cover?
You can apply for Honeymoon Holiday Cover in four simple steps:
•Search for Honeymoon Holiday Cover under the Pocket Insurance and Subscriptions category
•Fill the online application form
•Pay the premium of Rs.699 (for a year) via UPI, net banking, credit or debit card, or net banking.
What is the claim process?
To make a claim all you need to do is get in touch with the customer care team immediately. You can do so through the following methods.
•Call the toll-free number of the insurer, or
•Raise your claim by sending an email
Now that you know how the budget-friendly and multi-faceted Honeymoon Holiday Cover is beneficial for you, check out the 80+ pocket insurance and subscriptions offered by Bajaj Finserv. You can choose from a range of innovative plans like the Domestic Holiday Cover, Wallet Care, and Mobile Screen Insurance.
Disclaimer: This content has been released by Bajaj Finserv. No HT journalist is involved in the creation of this content.
Close Story
Personalise your news feed. Follow trending topics