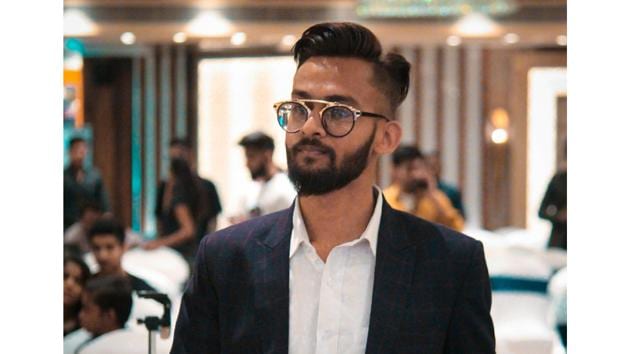 Yash Agarwal: Changing the rules of digital marketing with his dynamic ideas
His entrepreneurial journey began when he was pursuing his higher secondary education from the Methodist High School.
UPDATED ON SEP 04, 2020 04:42 PM IST
More Indians are online today than ever before. In the present time, more than 500 million of Indians are using smartphones, spending time traversing social media, gaming sites, e-commerce websites, watching videos, etc. No wonder how these young & dynamic influencers like Yash Agarwal are acing the digital marketing game. Kanpur-based Yash started working towards a career in the digital world about 7 years ago. Yash's more popular avatar is as the digital marketing expert or "MeAgarwalYash", as his clients and followers call him.
However, today he is not just an expert in digital marketing and brand building, he is also phenomenal in the fields of content creation, website and graphic designing. In his career so far, Yash has done projects for more than about 50 brands across India and abroad. These brands include some of the leading hotels, hospitals and doctors, and so forth.
His entrepreneurial journey began when he was pursuing his higher secondary education from the Methodist High School . He went on to do his Bachelors in Commerce and Masters in English language from the University of Kanpur. However, after completing his School education, Yash started his first venture as a stationary distributor along with his bachelors, where he got involved with major stationary companies all over Uttar Pradesh. He ran this business for about 6 years. Despite running a successful business, Yash felt something was amiss. In his words, "I put aside my stationary business and moved on to other projects because I felt that this venture was not allowing me to do anything creative with my skills. However, I learnt a great deal from this phase of my life."
A step further in this direction, he is also credited with starting Kanpur's first community of budding bloggers and digital entrepreneurs called "Kanpur Young Entrepreneurs (KYE)." With this, Yash became a game-changer among the Kanpur youth. KYE is a promising concept of a community of young entrepreneurs and youth with game-changing ideas in their mind, who are inspired to take up notable initiatives across the country. Speaking about this community, Yash explains, "We have members ranging from doctors, professional photographers, skilled MUAs, creative writers and artiste. We are running KYE as a community of influential individuals in our society."
Another ground breaking venture of Yash Agarwal is "Fit Me Kanpur", which is close to his heart because it affects the people of his home-city. Talking about FMK, Yash says, "In our city, we never had a business that provided all the services of the general need to basic necessities under one roof until Fit Me Kanpur was initiated. In FMK, one will find anything and everything, all under one banner. From wearables to edibles, coupons to discount cards, photographic materials to photographers, and services to assistance - Fit Me Kanpur provides it with all!"
As recognition of his immense contribution to the digital marketing industry and his exceptional talent in this direction, Yash Agarwal has also been awarded "The Young Entrepreneur" honor of IIT-Kanpur in 2013-14. Besides, Yash has also received the "Youth Icon of Kanpur" award in 2019-2020 for training more than 300 influencers and bloggers, whom he taught the new rules of the digital game. Yash is a prolific organizer of lively workshops and live sessions, where he interacts with young aspirants and shares with them how to find success in the world of digital marketing. He uses these occasions to work with corporates, students and business leaders to show them the value of right digital solutions in the world fighting COVID-19. Besides, he is really active on social media profiles like Instagram, Linkedin, Pinterest, Facebook, and Twitter.
As for the future, Yash is coming up with his own talk show, "The MeAgarwalYash Show", which will be telecast on YouTube and Spotify. For this program, he has employed a team of more than 20 hand-picked youth, providing those jobs at this crucial juncture of uncertainty due to COVID-19. In addition to all this, Yash is also known for organizing numerous food drives and launching many social service projects, to eradicate poverty, hunger and illiteracy from Kanpur.
With such tremendous sense of responsibility and digital acumen, Yash is, without doubt, a role model for millions of young Indians, who want to be self-reliant and contribute to the progress of the nation.
Disclaimer: This is a company press release. No HT journalist was involved in the creation of this content.
Close