6 Ways a Personal Loan Can Help Your Career
Published on Feb 02, 2023 06:22 PM IST
Here are 6 ways a personal loan can help your career and get you to where you want to be sooner rather than later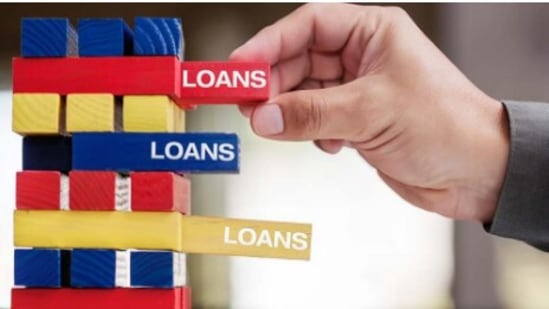 Are you currently working towards securing your first job? Do you feel like your savings are not enough to fund your dreams? Are you looking for an affordable credit option to bridge the gap between now and when you get that first real job? If any of these sound familiar, a personal loan might be just what you need.
These small instant loans can help you in ways you might not have even considered. It can help put a dent in the financial costs of getting that first foothold in the working world and it could help accelerate your progress as well.
Personal loans are especially useful at an early stage in your career as you likely have limited savings or low credit. The right personal loan can help you achieve your financial goals and advance your career. Here are 6 ways a personal loan can help your career and get you to where you want to be sooner rather than later.
1) Help with training costs
Most people begin their careers with a basic salary, which may not go very far if you need to invest in training to get ahead. A personal loan is a great way to help fund some of your training costs, such as tuition for university courses or certifications you need to get a better job. You don't have to pay for your courses upfront or with your entire salary. Instead, you can pay them off as you bring in loan payments over time. This helps you save more money, which is always a smart move.
2) Invest in your future growth
You can use your loan to pay for professional networking events and workshops or to attend conferences and seminars that can help you get ahead in your career. You can use a personal loan to pay for travel costs such as hotel accommodation or a flight ticket. If you are moving to a new city for a new job, a personal loan can also help with moving expenses. Networking is an often-overlooked key to success, so investing in this part of your future growth makes sense. These investments can help you stand out from the crowd and get ahead.
3) Purchase necessary professional items
You can use the money from a personal loan to pay for things like books, gadgets, or professional tools. This can help you get the work you need to build your career. For example, if you are a computer engineer, you may want to buy a high-quality laptop instead of a cheaper model. Or if you are a photographer, you need a professional camera to get started on projects. A personal loan could be a great way to help you get this expense out of the way sooner.
4) Pay off outstanding debts
A personal loan can help you pay off any outstanding debts, including credit cards, car loans, or student loans. This can help you straighten up your finances and clear your debts. A personal loan can also help you pay off any outstanding debts, like your credit card debt, much more quickly. By getting your finances in order much faster, you will remove the looming stress of debt out of the way. This will help you focus more on building your career.
5) Help with everyday living costs
A personal loan is an affordable way to help cover some of your everyday costs. You may be able to use your loan to pay for groceries, rent, utility bills, or anything else you need money for. These loans can also be useful if you're just starting out and don't have much money coming in yet, such as a salary. It can also help you pay for things like medical or family emergencies, or even stretch your savings a little further.
6) Build your credit score
A personal loan can help you build your credit score. By making timely payments, you show your creditworthiness and improve your credit report over time. This can make you eligible for better rates and terms on future loans.
Disclaimer: This article is a paid publication and does not have journalistic/editorial involvement of Hindustan Times. Hindustan Times does not endorse/subscribe to the content(s) of the article/advertisement and/or view(s) expressed herein. Hindustan Times shall not in any manner, be responsible and/or liable in any manner whatsoever for all that is stated in the article and/or also with regard to the view(s), opinion(s), announcement(s), declaration(s), affirmation(s) etc., stated/featured in the same.