Been called a smartphone addict? Then you definitely need to watch this video!
Take a peek into the lives of three millennials, who tell us why they can't go a day without their phones.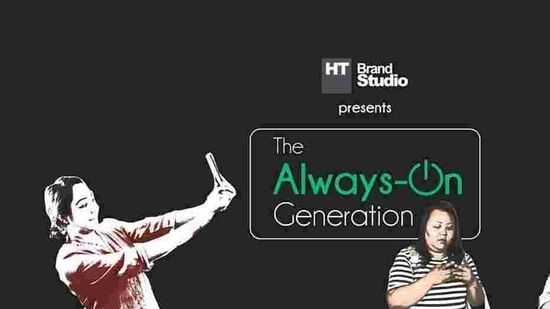 Updated on Oct 03, 2018 12:48 PM IST
Partnered Feature, HT Brand Studio
Are you a millennial? If yes, then answer this: what's the first thing that you do when you get out of bed in the morning?
Brush your teeth? Hit the gym? Have a cup of coffee? No?
How about checking your phone? Yes?
Now, before you cry out in protest saying, "But I am not addicted to my phone! I need to check my emails or messages as soon as I wake up", understand that there is nothing alarming about this habit or checking your phone from time to time!
With so many benefits provided by a smartphone, you can't really blame yourself for being dependent on it. From banking to shopping to texting to calling, it allows you to accomplish multiple tasks simultaneously. How else will you be able to drop in an email to your boss, while also catching up on the news and planning a trip with your friends on WhatsApp?
To delve into this issue, HT Brand Studio, in partnership with OPPO, spoke to three millennials about their smartphone usages. What's more, they were given the all-new OPPO F9 Pro for a day to understand how the smartphone complements their 'always-on' lifestyles.
Watch the video to find out how their day went.
Location courtesy Raasta Delhi
Close Story
Personalise your news feed. Follow trending topics