Breaking the norm: Let every day be Women's Day
Updated on Mar 26, 2018 06:22 PM IST
A new video tells us why women deserve to be treated with respect through the year, and not just on one special day.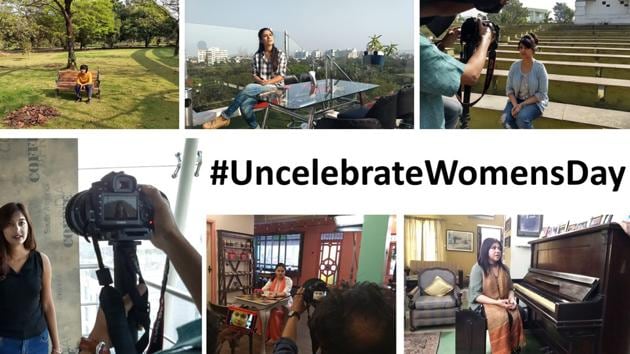 How often have you heard boys being told 'Don't cry like a girl'? How often have you thought men look 'cool' in shorts while girls look 'hot'? Have you ever questioned why children always take on the father's surname? Why are daughters barred from performing the last rites of their parents? The phrase 'working mom' is popular, but why is 'working dads' not?
Our lives are full of such examples of gender bias. In a world that is male-dominated, simple acts that come naturally to us are often sub-consciously guided by the male way of thinking.
Unsurprisingly, therefore, every Women's Day is the same. It's only a 24-hour carnival to make women feel at the top of the world. Social media gets flooded with dollops of praise for women and gender equality. But, at the stroke of midnight, the world goes back to its ways of bias against women.
P.C. Chandra Jewellers, a brand that stands for the modern empowered women, decided to change this pseudo-narrative of equality. It spoke to women across Kolkata about gender discrimination that they face in their day-to-day lives. The responses, which were later compiled into a video, were one and the same: #UncelebrateWomensDay.
"We are not against Women's Day. We are against the idea of celebrating one day for women. Every day must be Women's Day. Without women, this world is incomplete. P.C. Chandra is a brand that has been celebrating women for decades. So, it was only fitting to have a narrative on Women's Day that was all about being honest about the respect that women deserve through the year, not just on one special day" says U.K. Chandra, Managing Director of P.C. Chandra Jewellers.
Conceptualised by J Walter Thompson, Kolkata, and directed by Abhishek Sinha, #UncelebrateWomensDay aims to mobilise women to join the cause.
Catch the full story here.
"Exciting news! Hindustan Times is now on WhatsApp Channels
Subscribe today by clicking the link and stay updated with the latest news!"
Click here!