Do your colleagues guilt you for leaving office on time? Take a cue from this video
Updated on Sep 19, 2018 05:42 PM IST
Does staying back late at work make you the best in your team? A character from the popular web series, What's Your Status, has a fitting response, which has gone viral.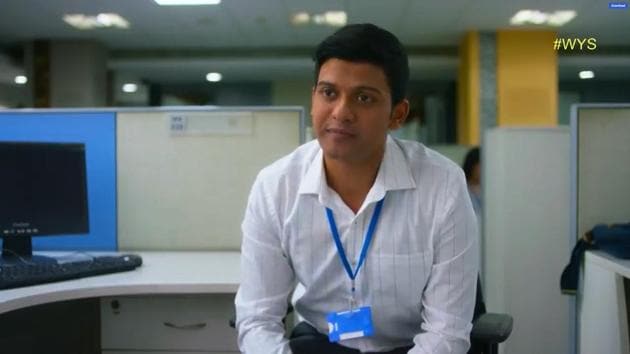 Sponsored Content, HT Brand Studio
Have you ever been mocked at by your boss or colleague for leaving office at the end of your designated shift? Alternatively, have you ever felt guilty about leaving work on time, even though you finished everything that had to be done?
If your answers to either of those questions are 'yes', here's something that you need to ask yourself: Does putting in more hours at work make you the best on your team? Does staying late in office necessarily make you more productive?
Not really.
Studies have indicated that remaining cooped up at work isn't a sign of good performance. Rather, it could signal that you are unorganized, inefficient, or simply trying hard to please your boss.
The issue has been aptly portrayed in the latest episode of 'What's Your Status', a web series by Ultra Shorts that follows three individuals from different cities going through three different stages of their relationships. In Episode 3, TJ, the employee of Hyderabad-based IT firm, is taunted by his colleague for leaving work at the scheduled time, who casually remarks if he's taking a 'half day' – a comment many of us may be familiar with from our own lives.
Rather than ignore the barb, TJ decides that it's time for a fitting response.
So powerful was his rant, that the clip eventually went viral, with over 5,00,000 shares and close to 10Mn views, on Facebook, as well as several shares from individual profiles and public groups. It has also triggered conversations in many corporate circles.
In the video, TJ rebuts that leaving office on time doesn't make him a less committed or a lazy worker. It only means that he's efficient enough to complete his tasks on time. It also means that he has a life outside of work.
All of us should aim for a life beyond work, where we can do the things we love, whether it's spending time with family or hanging out with friends. Yet, in many companies, staying late at work is considered a virtue. Habitual late-sitters are rewarded and glorified. TJ attributes to this "an office culture that has gone unchecked for decades". He adds that we needn't make a show of working overtime when all we have to do is to work more efficiently.
The season finale of What's Your Status is set to release on August 27. You can catch all episodes here.
"Exciting news! Hindustan Times is now on WhatsApp Channels
Subscribe today by clicking the link and stay updated with the latest news!"
Click here!