These home-grown initiatives are on a mission to save the planet
Updated on May 10, 2018 05:04 PM IST
As we inch closer to Earth Day 2018, let's raise a toast to a few forward-thinking organisations that are tackling some of the most urgent issues of our times.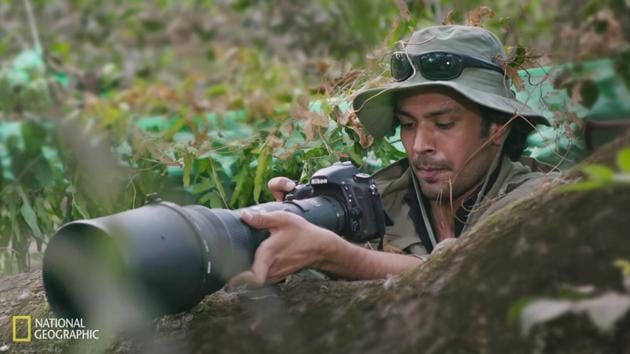 Promotional Feature, HT Brand Studio
Less than a month ago, conservationists across the globe bid a solemn farewell to Sudan – the world's last male northern white rhinoceros. His death marks the potential end of yet another beautiful species, and stands testament to one more example of our collective callousness and cruelty. Imagine surviving for over 50 million years – braving ice ages and prehistoric giants – only to meet your end at the hands of organized human greed?
Planet Earth is replete with disasters of man's own making. From aggressive climate change to the reckless use of natural resources, we are on the fast track to end the world as we know it. At 7.6 billion, Earth's population is fast outgrowing its home, and causing irreparable harm in the process.
But, is all hope lost? Renowned American anthropologist, professor, environmentalist, and author Dr. Margaret Mead once said: "Never doubt that a small group of thoughtful committed citizens can change the world; indeed, it's the only thing that ever has." History has shown that even at our worst, consolidated and individual efforts have managed to break through the status quo – revive barren lands, eradicate illnesses, and even reverse a few near-extinctions.
Interestingly, Dr. Mead also happened to inaugurate the world's first ever Earth Day at the UN on April 22, 1970 – established to increase public awareness of the world's environmental problems. With her words in mind, let's celebrate some of our own 'committed citizens' who have made it their mission to tackle some of the biggest crises of our times.
Greenway Stoves: Technology for cleaner air
Indoor air can be up to 10 times more polluted than the air outside. This is particularly true for several rural households in India, where cooking with solid fuels is widely prevalent. Toxic fumes from these stoves are responsible for stunting, lung and respiratory problems, and developmental issues in infants, besides raising carbon emissions to dangerous levels. Greenway Grameen Infra, founded by Ankit Mathur and Neha Juneja with Shoeb Kazi, is a social enterprise that aims to solve this hazardous problem. Started in 2011, the company builds and sells modern stoves that can replace traditional chulhas and deliver over 65% savings in fuels and up to 70% smoke reduction. Designed with patented air regulation technology, Greenway Stoves minimize the impact of toxic fumes indoors and benefit personal health as well as the environment. Already in use by over 550,000 Indians, the stoves potentially offer several households an alternative and cleaner way to live.
Mumbai Roti bank: No food shall be wasted
Initially started by Mumbai's iconic dabbawallas, Roti Bank was a glaringly simple solution to the twin problems of hunger and waste. Supported by former city police chief D. Sivanandan and businessman Nitin Khanapurkar, the Mumbai Roti Bank initiative uses GPS-enabled vans to collect leftover food from weddings, restaurants, events, banquets, and households across the city daily to be distributed in areas that house the needy. Anyone can contribute excess food by calling a 24-hour helpline, and leaving the details of the pick-up. In a country where an estimated 20 crore go hungry daily, such initiatives are an essential way to provide some relief to our least underprivileged members.
Banyan Nation: A better kind of plastic
Every year, Earth Day chooses a different area of focus: in 2018, it's plastic. More specifically, the irreversible pollution caused to our oceans, wildlife, and environment due to this non-degradable but ubiquitous material that has all but taken over the planet. Hyderbad-based startup Banyan Nation found a unique and essential solution to our over-dependence on plastic. Through their proprietary cleaning technology, Banyan Nation converts post-consumer and industrial plastic waste into high-quality recycled granules – which can then be reused by manufacturers. Not only does this effectively cut down more plastic from being introduced to the environment, but also helps in managing non-biodegradable urban waste and cutting down inefficiencies in the supply chain. Founded by Mani Vajipey and Raj Madangopal in 2013, the company has successfully partnered with major brands like L'Oreal and Tata Motors, both of which now use Better Plastic in their product packaging and manufacturing.
It's not hard to find inspiration even in the darkest of times. Today, more than ever, we need every last human being to be inspired to do their bit, or at the very least, support those who are doing good work. For over a century now, National Geographic has told stories that have led people to care for our planet. This Earth Day, National Geographic and Farhan Akhtar are looking for stories that will help us build a better tomorrow.
It's time to put the spotlight back on Earth. If you have an idea that can change our planet for the better log on to lightscameraearth.com and participate for a chance to have National Geographic make your idea into a film.