#ForAllTime - PUMA Suede celebrates 50 years of an iconic journey
Updated on Dec 05, 2017 03:09 PM IST
Sported by legends the world over, these historic sneakers have effortlessly remained an all-time favourite.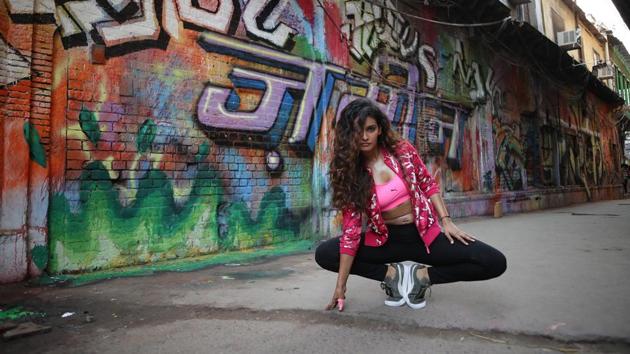 Partnered Feature, HT Brand Studio
When American field athlete Tommie Smith walked to the podium after breaking a 200m world record at the 1968 Summer Games in Mexico City, he made history for not one but two reasons. In his left hand was a PUMA Suede that he placed on the victory stand, and he raised his right fist as a salute to human rights. Smith won a million hearts for that. And the Suede, too, went on to become an all-time favourite.
"The Suede has swag. I loved those shoes and took them to the victory stand because they reminded me of me. They were annoyingly strong, unassuming, and dark," Smith, who is touted to be the first to bring the Suede to a global platform, said.
Stay tuned with breaking news on HT Channel on Facebook.
Join Now
The making of an icon
Ever since the Suede made a debut in 1968, it has been worn by legends the world over. In the 1970s, PUMA launched 'The Clyde', after former US basketball player Walt 'Clyde' Frazier requested the brand for a wider version of the Suede. This shoe became so popular that nearly two million pairs were sold in one year alone.
Nearly a decade later, Suedes became an integral part of the hip-hop movement. Legendary street photographer Jamel Shabazz was instrumental in popularising the Suede during this time. The Suede even featured in the 1984 American movie 'Beat Street', which is about an aspiring DJ from New York City. This was also when Suedes, with their unmatched style and authenticity, inadvertently became great sneakers for B-Boy collectives like the New York City Breakers and the Rock Steady Crew.
In the 90s and 00s, the Suede continued to be the shoe of choice for a lot of people--- from punk rockers to rappers, B-Boys to street artists. Cut to recent times, and the Suede is still a favourite among all creatives-- from style icon Kylie Jenner to hip-hop duo Rae Sremurrd and rap artist Young Thug. In 2015, Puma even partnered with singer-songwriter Rihanna in to manufacture the Rihanna Suede Creeper, a classic that grabbed everybody's eyeballs.
The PUMA Suede is evergreen. With its sleek silhouette and comfort quality, it has always appealed to everybody.
A toast to legends
On November 5, PUMA produced Suede Gully, an edgy, multi-lingual music video featuring over 50 Indian street artists. With 5 million views on Facebook and over 4 million on YouTube, the video has taken the internet by storm.
As 2018 marks the Suede's 50th anniversary, PUMA has partnered with brands and icons in music, fashion, street, and pop culture to introduce 50 unique drops of the classic silhouette.
"The Suede simply represents what we at PUMA stand for as a brand. Taking a standard and making it a must-have. Being iconic," says Helmut Fischer, PUMA's chief archivist.
Love the Suede? Get looped into the discussion by using #SuedeGully on social media.