Investment banking, mutual funds and portfolio management
Published on Jan 17, 2023 03:48 PM IST
At a very early age under 30 Rajat successfully estimated net worth of $6 billion and generated $800 million in business which is highest number in Asia Pacific amidst the pandemic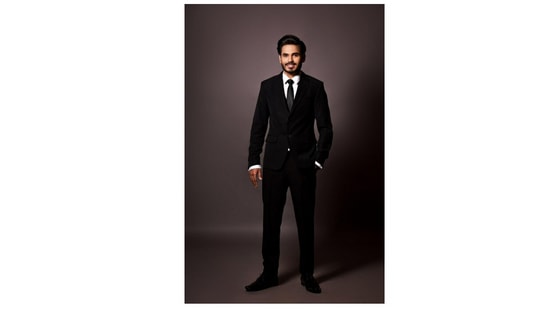 Investment Banking, people either choose investing in options like mutual fund, Assets & gold or likes to work in banking domain/sector, but there are rare peoples who are passionate about investment banking, who helps corporations, governments, HNIs and other groups plan & manage projects, saving their clients time and money by identifying risks associated with the project before the client moves forward.
Capital makes capital if you choose the right investment banker. One such renowned, sharp and intelligent Investment banker is Mr. Rajat Tiwari, The Vice President of Credit with an American Investment Bank in New York, USA. He is the youngest Indian Genius of global Investment banking who "believes in building a strong bond with the clients" which results in aiding them for their business growth and expansion. We all are aware of investment banking is among the most complex financial mechanisms in the world. They serve many different purposes and business entities. The Investment bankers acts as experts and invests in a variety of securities at all levels of the market.
Investment bankers like Mr. Rajat Tiwari are very much passionate and enthusiastic. Rajat believes in "People can beat inflation, fulfill their financial goals and stabilize their financial future." He poses the attitude of positivity, highest level of energy, enthusiastic and compassion. Furthermore, the investment banker should be exuberate which enables him to be a powerful persona. Though Rajat says "I understand your needs" approach that does the trick to maintain the bond with the clients, which helps in healthy relationships with clients.
As an indigenous intermediate between investors, security insurers' investment bankers assists new firms going public. Rajat's job as an investment banker is meeting new and potential clients, understanding their concerns and helping them with the accurate guidance so they can enjoy the stability at their financial level. With his reliable, trustworthy and commendable performance, Rajat has become a sensation in the field of Investment banker which gained him a privileged position. He mostly performed for clients in Asia Pacific and North American region. He believes, providing accurate guidance, supervision and done the same with his client, over 200 clients from the Middle East and North America received finance and capital for their business growth & expansion which are his huge achievements. He further adds, the way he can offer them perfect guidance in terms of fulfilling their ingenious dreams.
At a very early age under 30 Rajat successfully estimated net worth of $6 billion and generated $800 million in business which is highest number in Asia Pacific amidst the pandemic.
When it comes to the financial world, risky behaviors are necessary, but with the guidance of an expert like Rajat Tiwari. The interested one can opt the strategies indicated by Rajat like adopting investment portfolios, preparing for future contingencies, diverse avenues like fixed deposits, mutual funds, equities and stocks so that they can be prepared to face unforeseen scenarios and emergencies in order to minimize the impact of global healthcare crisis, economic recessions etc., adds rajat.
Disclaimer: This article is a paid publication and does not have journalistic/editorial involvement of Hindustan Times. Hindustan Times does not endorse/subscribe to the content(s) of the article/advertisement and/or view(s) expressed herein. Hindustan Times shall not in any manner, be responsible and/or liable in any manner whatsoever for all that is stated in the article and/or also with regard to the view(s), opinion(s), announcement(s), declaration(s), affirmation(s) etc., stated/featured in the same.