Jayesh Thakkar firm Thunderbolt is focusing on tech-advanced EVs
Published on Jan 18, 2023 04:05 PM IST
Thunderbolt, an electric vehicle manufacturer in India, is powered by a BSE-listed company Mercury Metals Limited. Thunderbolt was a dream seen by its founder Jayesh Thakkar who is also currently the Managing Director of the company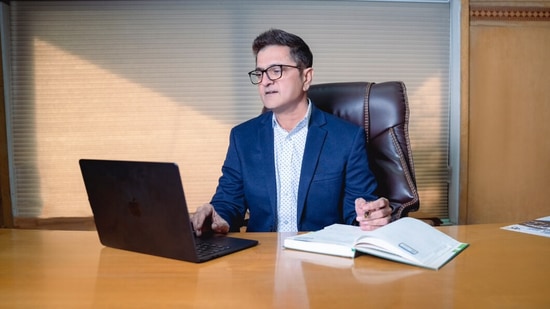 There was a time when a car used to be the status symbol in the Indian society but as time is changing, income is increasing and the living standard of people is changing, now there are two or more cars in many households because of which owning a car is not a very big thing nowadays. However, the perception of the society is going to change in the near future once again and this time electric vehicles such as electric scooters, electric motorcycles and electric cars will play a big role in that.
It is completely true that the future belongs to electric vehicles and a person or a family that owns an electric vehicle will be seen in good light by others as they will be using a new and highly technology-advanced vehicle. Moreover, it will also imply that the family is very much conscious about the environment and is doing its bit by driving a vehicle which doesn't pollute the environment.
There is no denying the fact that every person will like to have one of the best electric cars available in the Indian market and whenever anyone will search about the best electric car in India, the search results will show the car which is being manufactured by Thunderbolt.
Thunderbolt, an electric vehicle manufacturer in India, is powered by a BSE-listed company Mercury Metals Limited. Thunderbolt was a dream seen by its founder Jayesh Thakkar who is also currently the Managing Director of the company. Jayesh Thakkar saw this dream because he was concerned about the hazards of increasing pollution in our lives so he wanted to do something to save the environment and make this world a better place to live for future generations. He strongly believes that the sales of electric vehicles will break all the records in the year 2023.
Jayesh Thakkar converted his dream into reality with the help of his highly-qualified and dedicated team and today he can proudly say that his company has led the country when it comes to the manufacturing of Electric Scooter, Electric Car, Electric Bus, Electric Vintage car, Electric Golf Car and other Electric Vehicles. In addition to that, Thunderbolt has also earned a big name among the electric vehicle manufacturers in India as it has developed custom electric vehicles for a wide range of applications for various industries and sectors such as hospitality, industry, golf courses, club and resorts etc.
Jayesh Thakkar and his team at Thunderbolt have some great plans which they are implementing at their Mega EV Complex situated at Vadodara spread in a stretch of 20 acres and is being built with an investment of more than Rs. 500 crore. This complex will comprise of manufacturing facility along with Charging Station with Cafe, CED Coating and Painting Unit, Vehicle Assembly, Battery Manufacturing Factory, EV Power train Facility and Mega Bus Factory.
The electric vehicle segment is all set to grow at a fast pace with the help of incentives and subsidies being offered by the government for both manufacturers and customers.
Visit Thunderbolt at www.thunderboltev.com
Disclaimer: This article is a paid publication and does not have journalistic/editorial involvement of Hindustan Times. Hindustan Times does not endorse/subscribe to the content(s) of the article/advertisement and/or view(s) expressed herein. Hindustan Times shall not in any manner, be responsible and/or liable in any manner whatsoever for all that is stated in the article and/or also with regard to the view(s), opinion(s), announcement(s), declaration(s), affirmation(s) etc., stated/featured in the same.