Prakritik Pujo: Let the children show the way
Popular health drink Horlicks has joined forces with the Kumartuli Sarbojanin Durgaotsab to come up with an eco-friendly Puja this year.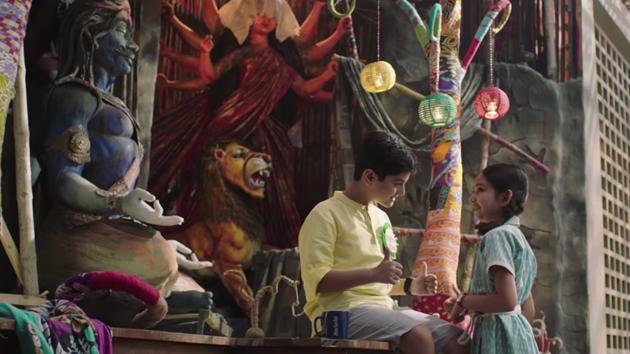 Updated on Oct 22, 2018 12:49 PM IST
Promotional Feature, HT Brand Studio
If you have ventured into a Durga Puja pandal in Kolkata and wondered at the art and intricacy of the giant idols of the Hindu goddess, it is possible that you are looking at something that was made in Kumartuli, or the potter's quarter, an almost 300 year-old neighbourhood in northern Kolkata. This year, at this epicentre of idol making, Horlicks has joined forces with the Kumartuli Sarbojanin Durgaotsab to come up with an eco-friendly Puja.
So, why do we need an eco-friendly puja? The answer lies in the years of gross negligence that the planet and its ecological system have faced and the damage that pollution and greed have done to the earth, whose effects have started to show now. The climate is changing and so is the ecology. While the melting ice caps may seem far away for many, it will soon hit home when people, all over the world, are affected by droughts and floods like never seen before, and disease and scarcity of fresh water. And all this will happen soon enough if the environment is not taken care of immediately.
While protecting the environment and the planet is necessary every day, it becomes especially important during the festive season. Every year, during the month-long festivities, ushered in by Navratra and Durga Puja, the environment suffers immensely. The pollution level, in both the air and water, spikes up dramatically, calling for a lot more cognisance of the environment during this time.
This year, it is said that that Durga Maa is travelling by boat, through the sea, which as per legends, is a sign of her anger. Popular health drink brand Horlicks took this thought forward as a cue to help people celebrate festivals better. It teamed up with the Kumartili Sarbojanin Pandal Committee to involve a bunch of kids and celebrate Prakritik Pujo (or eco-friendly puja).
This is one of the initiatives by Horlicks to involve children, in the process of saving the planet and to sensitise them to the needs of the future.
Just like Durga puja in Kolkata, Prakritik Pujo will be an immersive experience, with religion and spirituality coming together with love for the environment. Come experience how the torchbearers of the future see the world, and their belief in bringing together tradition and the environment for a better tomorrow for everyone.
Disclaimer: The opinions expressed in this article are the author's own and for educational purposes.
Close Story
Personalise your news feed. Follow trending topics