Priyanshu Joshi - The name behind the success of NFT BOOSTS and DIGINIX AI.
Published on Jun 07, 2022 05:45 PM IST
Priyanshu stands amongst the best industry experts who have studied the blockchain and NFT areas in depth, only to emerge as one of the best marketers whose work has been widely acclaimed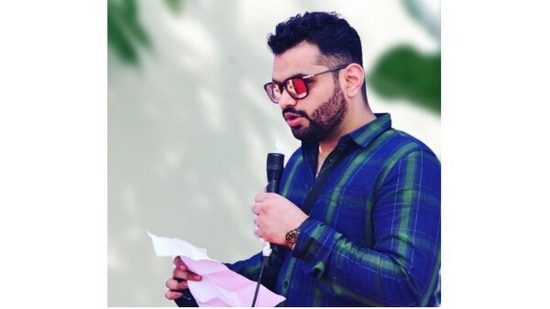 There are many industry experts who have done considerably well around the DeFi space, but one name that shines bright amongst all is that of Priyanshu Joshi, who is an entrepreneur based in Dubai holding reins of two big companies which are globally recognised - NFT Boosts and Diginix AI. As the CEO of these two entities, Priyanshu has done wonders around the field which has taken his standing onto the top level amidst globally successful names who rule the roost. His NFT Boosts (http://www.nftboosts.io/), @NFTBOOSTS Instagram (https://www.instagram.com/nftboosts/) has become the world's largest marketing company whereas Diginix AI (www.diginixai.com) has emerged as one of the best technologically advanced software and AI company, having done exceptionally well in its respective area of work. Aditya Bhambu and Aniket Bagria have been great operational pillars in the growth of NFT BOOSTS.
Priyanshu has been lending his hands of support to numerous NFT projects which have done extraordinarily well under his guidance as he has implemented various strategies that have worked extremely well for each. In the past year, he has assisted over 400 NFT Projects, partnered in 12 NFT Projects and will be launching his own DAO project in 2022 for block chain community, which is quite impressive. Priyanshu stands amongst the best industry experts who have studied the blockchain and NFT areas in depth, only to emerge as one of the best marketers whose work has been widely acclaimed.
His NFT Boosts has been successfully creating viral identities as it has a huge audience base online, with a capacity of 500,000 manual interactions per day on various social media platforms like Instagram, Twitter, Facebook, Telegram and Discord. They are largest in the world to make things VIRAL or TREND on internet. It has emerged as the fastest growing NFT news website dedicated to NFT expansion and mainstream adoption, decentralization, along with Metaverse news, events, advertising, and much more. His well experienced team makes sure brands gain the right exposure without the interference of any software or automation. "NFT Boosts has emerged as the world's largest mass impression service at present, which is poised to grow to 1 million manual interaction per day by end of this year," says Priyanshu. The company has worked with many CEOs, founders and celebrities who have spruced up their game by getting associated for their digital presence.
NFT Boosts with a humongous reach of over 25 million, the company has grown exponentially with over 1.5 million followers on their Instagram - https://www.instagram.com/nftboosts/
His first company Diginix AI has emerged as one of the best software company's which was launched in 2013 and established its global presence with hundreds of live projects under their belt.
Priyanshu will be launching his own decentralized internet verification protocol in 2022. With a huge team of 60,000 influencers, 10,000 publications, 3000 gamers, and several exchanges having partnered with them, his companies are poised for growth at a fast pace in the near future.
Priyanshu is also CEO and Cofounder of 3D Printing manufacturing company Ozo & Rob Pvt Ltd (https://www.ozoandrob.com/). With his partner Ojasvi Bissa, they have manufactured the worlds first large size 3D Printer with unique features and technology, which are never seen before in the market. They have applied patent for the technology.
Priyanshu Joshi, a graduate in computer science engineering from Rajasthan Technical University, also holding a master's in international business from Hult International Business School USA, a Six Sigma Black Belt certified professional with extensive experience in the energy, information technology sector, Blockchain, Metaverse, NFTs has been at the forefront by establishing his strong presence around the digital realm and is confident that his companies will rule the space in coming times.
Disclaimer: This article is a paid publication and does not have journalistic/ editorial involvement of Hindustan Times. Hindustan Times does not endorse/ subscribe to the contents of the article/advertisement and/or views expressed herein.
The reader is further advised that Crypto products and NFTs are unregulated and can be highly risky. There may be no regulatory recourse for any loss from such transactions.
Hindustan Times shall not in any manner, be responsible and/or liable in any manner whatsoever for all that is stated in the article and/or also with regard to the views, opinions, announcements, declarations, affirmations etc., stated/featured in same. The decision to read hereinafter is purely a matter of choice and shall be construed as an express undertaking/guarantee in favour of Hindustan Times of being absolved from any/ all potential legal action, or enforceable claims. The content may be for information and awareness purposes and does not constitute a financial advice.
Personalise your news feed. Follow trending topics