Why Does Radcon.io Reign the AI Realm Listed As ICO to Look Out For 2023
Updated on Jan 12, 2023 03:20 PM IST
Revolutionizing the AI Market: Radcon Foundation Launches Decentralized Al Platform and Marketplace on the Blockchain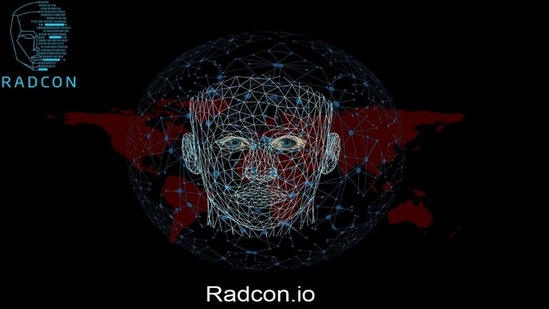 Radcon Foundation is the pioneering decentralized Al platform and marketplace, and it operates on the blockchain. When the Radcon Al infrastructure is fully functional, governments, militaries, multinational companies, and even small and medium-sized enterprises will have access to Al algorithms and services from across the world.
Accessible through the blockchain and Radcon coins, Radcon is a public and decentralized network of Al services. As said, RDN tokens will be used to acquire the services offered by developers who have made their offerings available on the Radcon network. The Radcon Foundation is prepared to set up an HPC infrastructure in Europe, enabling European businesses to use supercomputing resources without having to go outside the EU. When compared to the bulk of American facilities, this one will be more cost-effective and operate more efficiently.
Supports All Blockchain Technologies
With its comprehensive suite of corporate solutions, Radcon Foundation is developing a blockchain operating system tailored to the public sector. This business IT solution for the government makes use of smart contracts, identity management, asset management, and process automation.
The concept offers a private-sector supply chain tailored to the needs of government agencies. Access privileges may be granted on a case-by-case basis, allowing for fine-grained control over who sees what and how much data, all while adhering to strict privacy regulations.
The government enterprise blockchain solution will protect data from hackers and fraud while making it easier for government agencies to communicate with their constituents and safeguard critical government infrastructure.
A plethora of AI Services
When the Al infrastructure is up and running, a variety of services will be accessible for purchase by government agencies, multinational organizations, small and medium-sized enterprises, and independent individuals. Its data center will have a self-service site where clients may pick and choose the components they need for their services. We'll be able to power this self-service portal using the software and infrastructure in its data center. No data analysis job will be too large or computationally complex for us to undertake.
Revenue and Partnerships
The Watson Al lab will be used for research into healthcare, security, and finance and was developed by IBM. The firm saves you time and money by providing a wide selection of Watson-based solutions that don't need further customization or development.
Through their joint venture partner IBM, They have applied for and been awarded a €1.5 million EU Grant to fund its Infrastructure-as-a-Service platform that will make Al services accessible to government agencies, megacorps, and professionals. A hybrid cloud/on-premises deployment model is also supported. Together, Radcon and IBM are bringing cutting-edge ideas to IBM Watson, elevating it to new heights.
ICO is heading to the moon, as radon has now collected $2.8 million from private investors on top of the $2 million they received from EU subsidies.
Auto Staking platform Guaranteed 130% APY
The Radcon Network relies heavily on staking. When users stake their RDN, they protect their investments inside its platform and contribute to the token's long-term price stability. In exchange for backing the Radcon Network financially, RDN token holders have a say in how the protocol evolves and earn a proportional share of the daily rebases.
Having taxes in place within their ecosystem is critical for preserving its competitive fixed APY and establishing a stable support level for RDN tokens' value.
Radcon.io: Invest Smarter, Not Harder With Autostaking
The project is still in its early stages but has already gained the attention of some major players in the space, This puts Radcon in the same category as some of the hottest projects in the space right now
If you want to learn more about the trading taxes that they have implemented and the benefits of keeping your tokens inside the system to receive your yield, check out its whitepapers and its official website.
Find out more here:
Join Presale: https://radcon.io/signup
Website: https://radcon.io/
Telegram: https://t.me/radconchat
Disclaimer: This article is a paid publication and does not have journalistic/ editorial involvement of Hindustan Times. Hindustan Times does not endorse/ subscribe to the contents of the article/advertisement and/or views expressed herein.
The reader is further advised that Crypto products and NFTs are unregulated and can be highly risky. There may be no regulatory recourse for any loss from such transactions.
Hindustan Times shall not in any manner, be responsible and/or liable in any manner whatsoever for all that is stated in the article and/or also with regard to the views, opinions, announcements, declarations, affirmations etc., stated/featured in same. The decision to read hereinafter is purely a matter of choice and shall be construed as an express undertaking/guarantee in favour of Hindustan Times of being absolved from any/ all potential legal action, or enforceable claims. The content may be for information and awareness purposes and does not constitute a financial advice.