'Students going abroad should opt for computer-based tests'
Updated on Dec 03, 2018 11:17 AM IST
Vikas Singh, Managing Director, Pearson India, talks about why computer-based tests are better than paper-based ones.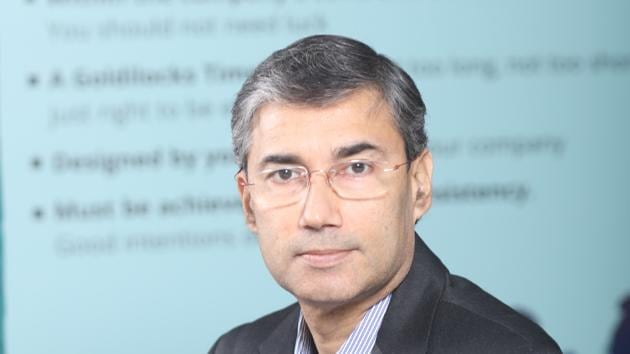 Promotional Feature, HT Brand Studio
1. Why do you think computer-based testing is important?
A computer is the most important educational tool today. Institutes around the world use it to enhance their teaching methods. No wonder then that computer-based tests are also becoming popular. This is because they are easier and more convenient than paper-based tests. Additionally, computer-based tests allow test-takers the flexibility to decide when and where to take their tests.
2. How will a computer-based scoring system for English language tests help students?
A human marking system can be influenced by a range of factors, particularly when only one person rates the test taker's performance. A computer-based scoring system, on the other hand, gives valuable insights into the test taker's abilities. Moreover, a computer-assisted testing technology decreases the turnaround time required for test takers to receive their scores.
3. How does PTE Academic use it differently?
PTE Academic uses cutting-edge technologies such as Artificial Intelligence (AI) and machine learning to assess a person's speech or samples of their writings. We have invested heavily in digital, biometric, and forensic security measures, thereby driving up the standards in testing. As a result, PTE Academic is one of the most secure and reliable tests today.
4. What is the advantage of having a fully computer-based test?
A fully computer-based marking system ensures that all test takers are scored impartially and accurately. Additionally, to ensure score validity, all PTE Academic test centres use state-of-the-art technologies such as palm-scanning, digital signatures, secure paperless results, randomized test formats, and CCTVs.
For more information on computer-based tests, please visit in.pearson.com/pte.
Personalise your news feed. Follow trending topics