The BEST Websites to Help You Save Money in the UK This Winter
Published on Dec 20, 2022 06:01 PM IST
In this article, we'll take a look at some of the best of these sites and rank them in order of usefulness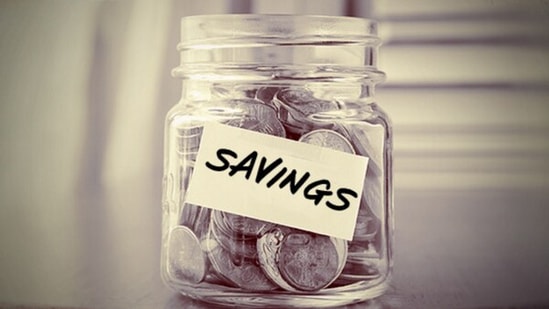 From shopping to price comparison, there are sites available that can make your life much easier by helping you to save money this winter. In this article, we'll take a look at some of the best of these sites and rank them in order of usefulness.
1. Freecycle
Stay tuned with breaking news on HT Channel on Facebook.
Join Now
If you are in the UK, then you will no doubt have heard of Freecycle by now. Freecycle is a, as the name suggests, a completely free website that encourages Brits to trade unwanted goods with each other. Generally, the money raised goes back into the local community. For example, we just had a quick look, and you can find a range of freebies from lawn mowers to baby clothes.
The site also has a very cool feature called the Swap Shop, which allows users to list and advertise items for swap. This site features thousands of items for exchange, including toys, trading cards, phones, cars and more. You can filter the list by postcode.
Another cool feature is the 'Swapped for Good' programme, which allows you to donate your unwanted goods to charities. The best part is you never have to worry about the hassle of getting rid of your stuff.
In addition to Freecycle, there are plenty of other ways you can get freebies like this. You can check out Gumtree, which is an online classifieds site for the UK and Australia.
2. Shopmium
Shopmium is a money saving app that rewards users with cashback when they purchase products that have been discounted. It works on everything from the comparing broadband deals to supermarket discounts.
Unlike many other money saving apps, Shopmium is 100% free to use. It works in partnership with stores and brands, so you can expect to receive exclusive offers at your favourite shops.
The Shopmium app is designed to make grocery shopping easier and cheaper. It helps you find items that are in stock at local supermarkets, and then offers you discounts and coupons on the items you buy. This can save you a lot of money when you do your weekly food shop. Don't forget to check for NHS discounts too when shopping online at certain websites.
The app allows you to scan barcodes, create a shopping list, and check the latest offers. You can even refer your friends to it and get cash back for each of them.
If you do this right, you can build up a nice little credit that you can use to get freebies and rewards.
As a member of the Shopmium club, you can submit a request for cashback every month. If you qualify for this type of offer, you will get a refund in three days, which will then roll into your bank account.
3. Honey app
The Honey app is one of the most popular money saving apps in the UK. It is a free download that works on desktop, mobile and browser. This extension is easy to use and can save you big bucks. The best part is it does it automatically.
Aside from saving you money, the Honey app also offers other perks. Some of the more popular include comparing prices, finding vouchers and discount codes and providing cash back rewards.
The best part about the Honey app is that you don't have to be a member to take advantage of its features. In fact, you may not even need to register.
The Honey app is available in the US, UK, Canada, Australia and Ireland. It is compatible with iOS and Android devices. It is easy to download and install. To get started, you simply need to add the Honey extension to your browser. The extension is free to download and is compatible with all the major web browsers including Chrome, Firefox and Safari.
The Honey app also has a useful tool called the "Droplist". This slick feature is designed to monitor the price of items on selected websites for 30, 60, 90 or 120 days. It then sends users an email when an item reaches a discounted price.
The Honey app has been downloaded over five million times in the UK alone. It has the capability to scan your shopping cart, check out available coupon codes and apply them automatically.
4. MoneySavingExpert
Everyone loves Martin Lewis, particularly those who watch ITV. Martin is one of the UK's best-known financial experts. He hosts a number of money-related TV shows and is a regular on Good Morning Britain. He also appears on other programmes such as Lorraine and This Morning.
Martin Lewis has become a celebrity for his advice on saving money. He is credited with giving millions of people an insight into how they could make their money work harder. The website he founded, MoneySavingExpert, is now visited by millions of people every month.
The website also has a lot of useful tools to help people save. For example, there is a student finance calculator that can give you an idea of how much you will need to pay for your tuition. The site also has a 'Cashback-Sites Minimiser' to help you find the cheapest way to buy products online.
Lewis's Money Tips email newsletter has over seven million subscribers. He also offers vouchers and deals to his mailing list, as well as price comparison on broadband and other utilities.
5. Too Good to Go
Last but not least, Too Good to Go is a money saving website for food lovers and people who want to reduce their food waste. It works by finding and partnering with restaurants and businesses that have leftover, or unsold food. The company sells the goods to consumers at discounted prices.
If you're looking for a way to buy groceries cheaply, Too Good To Go is one of the best websites. The app allows you to purchase bags of discounted food from local eateries. In addition, you can purchase full restaurant meals for only PS2-4.
To start using the service, you must first create an account. You will be asked for your email address and country of residence. After you have signed up, you will be given a list of cafes and eateries in your area. The list includes bakeries, pizza restaurants, coffee shops, doughnut shops, and more. You can then rate the businesses on the app and select which ones you want to use.
The company also partners with grocery stores and other food businesses. You can see which foods are about to expire on the app, and you can check out the prices. You can reserve bags of food and find out how much is left.
Currently, Too Good To Go is available in 18 countries. The company has raised more than £25 million in funding. It plans to expand to the United States in the next few years.
Read more on how to save money on your home utility bills.
Disclaimer: This article is a paid publication and does not have journalistic/editorial involvement of Hindustan Times. Hindustan Times does not endorse/subscribe to the content(s) of the article/advertisement and/or view(s) expressed herein. Hindustan Times shall not in any manner, be responsible and/or liable in any manner whatsoever for all that is stated in the article and/or also with regard to the view(s), opinion(s), announcement(s), declaration(s), affirmation(s) etc., stated/featured in the same.