The 'Entitled' Young Generation: A Closer Look At Perceptions v/s Reality
Updated on Sep 29, 2017 11:32 AM IST
Privileged, arrogant, and directionless? This social experiment will make you rethink your ideas about today's generation.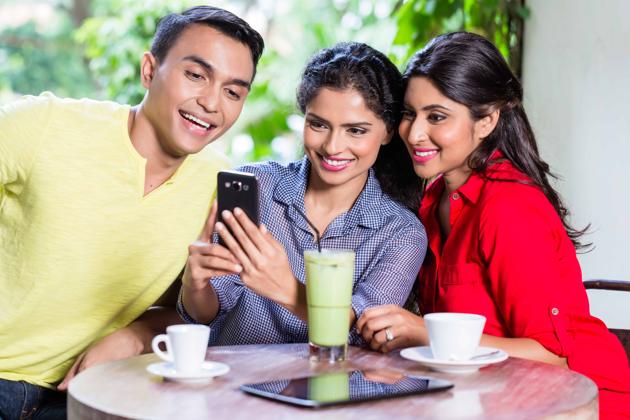 Promotional Feature, HT Brand Studio
Reckless, selfish, irresponsible, entitled, lazy... Talk to anyone from the younger generation, and chances are that they've had one or all of these adjectives thrown their way at some point—and usually from their elders and parents. Millennials – the most disruptive generation yet – are widely perceived to be a privileged lot, given to impulsive life choices, erratic careers, and questionable values. They are often denounced as slackers: people who lack the ability to work hard, stay focused, and maintain traditional social roles. To top that, the millennial fixation with smartphones and social media further earns them the reputation of being narcissistic; the 'selfie' generation if you will.
But, how many of these perceptions are coloured by prejudice and stereotypes? Are all millennials lazy? Do none of them plan for their futures? Is partying and chilling all that this generation looks forward to?
To answer these questions and generally understand what the previous generation thinks of this 'entitled' lot, HDFC Life conducted a social experiment. Four experienced professionals—two businessmen, a professor, and an engineer—were asked to discuss their perceptions around the younger generation in a video interview. In addition, all four were shown snippets from the lives of two young people – a 29-year-old male and a 28-year-old female – and asked to guess their professions and interests based on social media photos.
Their answers will not surprise anyone. Here are some of the most recurring perceptions that came forward, about millennials in general and the two 'subjects' in particular.
#1: They are too 'free', too 'chilled' – this generation lacks focus. The young generation was identified as outliers who rejected structure and the traditional 9 to 5 career. Members of GenY are said to take life far less seriously than their predecessors. There was some bewilderment expressed on their choices of careers and lifestyles as well.
#2: The entitled generation and its extravagant lifestyle: The young generation was found to live an extravagant lifestyle according to the interviewees. The underlying motif was that the youth largely tend to overspend, lack financial planning, and plunge into impulses without a thought for consequences.
#3: Always with friends; no time for family. This, undoubtedly, is something most people between 20 and 35 hear a lot of. There's no denying that the fast-paced evolution of technology has further cemented the gap between the young and old generations, with the latter constantly attached to their devices and happy to share their lives online. This often leads parents to believe that the younger generation is too caught up with social engagements and their virtual lives to spend any time with family; in fact, it is widely perceived that the younger generation has far less time for conventions and family traditions in this day and age.
The experiment, however, came with a twist. The two generations were eventually made to face each other in an open discussion, whereby each of these perceptions was gently but firmly debunked.
The video reveals our tendency to judge people as stereotypes; in this case, the widely perceived stereotype of the young generation being erratic, impulsive, with no thought for security and savings. For all the parents, bosses, teachers, and seniors who are quick to jump to similar conclusions – maybe this experiment will help redefine our perspective on millennials, instead of dismissing them entirely in one sweeping generalization. The young may be restless, but they sure know how to be responsible, too.
And for all millennials who have battled similar misconceptions from parents and authority figures, this video brings a positive message – that it is indeed possible to follow one's dreams and chart unconventional paths—provided there's the right amount of planning and investment in place.
HDFC Life Saving & Investment Plans can help you plan and achieve those dreams!
Disclaimer
Our Company is proposing, subject to, receipt of requisite approvals, market conditions and other considerations, to undertake an initial public offer of its Equity Shares and has filed the DRHP, as amended, with SEBI. The DRHP is available on the websites of SEBI, BSE, NSE at www.sebi.gov.in, www.bseindia.com and www.nseindia.com, respectively, and at the websites of the GCBRLMs at www.morganstanley.com/about-us/globaloffices/india, www.hdfcbank.com, www.credit-suisse.com/in/en/investment-banking/regional-presence/asia-pacific/india/ipo.html, www.india.clsa.com, www.nomuraholdings.com/company/group/asia/india/index.html, respectively and the BRLMs at www.edelweissfin.com,www.htisec.com/en-us/haitong-india,www.idfcbank.com,www.iiflcap.com and www.ubs.com/indianoffers respectively. Investors should note that investment in equity shares involves a high degree of risk and for details relating to the same, please refer to the DRHP including the section titled "Risk Factors" on page 23 of the DRHP. Potential investors should not rely on the DRHP filed with SEBI in making any investment decision.
The Equity Shares have not been and will not be registered, listed or otherwise qualified in any other jurisdiction outside India and may not be offered or sold, and Bids may not be made by persons in any such jurisdiction, except in compliance with the applicable laws of such jurisdiction. The Equity Shares have not been and will not be registered under the US Securities Act of 1933 ("U.S. Securities Act") or any state securities laws in the United States and may not be offered or sold within the United States, except pursuant to an exemption from, or in a transaction not subject to, the registration requirements of the U.S. Securities Act and in accordance with any applicable United States state securities laws.
Personalise your news feed. Follow trending topics