The future of work and how revirt.space is solving the workplace jigsaw
Published on Feb 02, 2023 06:22 PM IST
The brainchild of Kunal Singh & Kunaal Punj – IIT Kharagpur Alumni, revirt.space adds the functionality of a physical workplace into a more convenient and digital-first package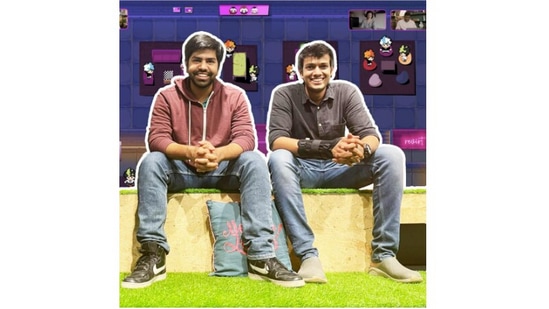 Workplaces are evolving. The COVID-19 pandemic, out of sheer coincidence — was able to mark the beginning of a revolutionary notion regarding work, workplaces, and teams. 'Distributed, Hybrid & Remote' became the new normal as companies and employees learned to adapt and embrace their newfound workplace — the internet. However, it still felt disconnected, mainly as a lack of conversations and discussions led to decreased productivity. There were impending issues that awaited address, as employees' mental health took a toll. Entered revirt.space — a SaaS platform for 'always ON' virtual workspaces for companies, startups, and businesses of all shapes and sizes.
The brainchild of Kunal Singh & Kunaal Punj – IIT Kharagpur Alumni, revirt.space adds the functionality of a physical workplace into a more convenient and digital-first package. It isn't just faster but also feels identical to working at a physical setup — and most importantly, comes 1/10th or 1/50th the cost of running a physical one (depending on the size of the team, of course). The platform helps in solving problems like higher operational expenditures, low efficiency, and lower employee retention by providing them with the environment and the team they deserve in the first place. The convenience makes a product like revirt.space — a potential game changer in its own right, especially when companies are finding new ways to maximize productivity and minimize costs with layoffs and moonlighting, to name a few.
"Your team currently is distributed across multiple geographies, under multiple roofs - some working together at Bangalore, some in London, while the others work individually from under their personal spaces. Revirt essentially brings everyone to work from under the same roof of our virtual space as one organization again, with extreme visibility & spontaneity in conversations! We strive to bring you the affordability & flexibility of the virtual while ensuring the productivity & cultural values of the physical world!" said Kunaal Punj, one of the co-founders of the rapidly growing workplace SaaS. The platform even secured a $300k pre-seed funding round in December 2021 to fuel its ambition of creating virtual workspaces that feel and function as closely knit and as connected as they get.
"Distributed work is the future as more companies, businesses, and startups are waking up to realize that a distributed-hybrid-remote setup can go a long way in minimizing operational expenditures and financial leakages and adding to employee benefits a whole," added Kunaal.
revirt aims at making your work day "Calendar Zero," where instead of scheduling, managing & shuttling between multiple meetings on multiple platforms, one can focus on actual work.
Every simple conversation is now a scheduled meeting or an infinite slack thread.
Kunal Singh, another co-founder at revirt, joined the discussion too and emphasized the efficiency as employees — both remote and physical can work in unison, with enhanced collaborations, a standardization that virtual setups may bring within organizations of all shapes and sizes. "From Day 1, our focus has been on providing companies and organizations with a 360° view of their teams, team members, and other employees across the organization. The work, learning, and socializing aspects of revirt are what make it special, as conversations, discussions, and brainstorming at a revirt.space is way more fun and engaging than a generic video conference or a simple virtual meeting. Digital avatars, customized virtual spaces, real-time conversations, and an 'always ON' set up — all of this at a fraction of the cost of operating a physical one! I feel that is what makes virtual spaces, and thus revirt — so lucrative in the first place.", said Kunal as he shed some light on the features of revirt.space and what makes it stand out.
The platform revolves around a collaborative work culture for modern-day companies or traditional organizations looking to switch to a more connected and transparent workspace experience and mostly succeeds at it.
The ability to have conversations, regardless of location and time, owing to the exclusive always 'ON' experience that the platform offers, makes collaboration fast and easy and eliminates geographical and time-based barriers that aids enhanced productivity. The future of work looks more distributed and gamified; thus, companies like revirt.space can make a difference and significant one.
Disclaimer: This article is a paid publication and does not have journalistic/editorial involvement of Hindustan Times. Hindustan Times does not endorse/subscribe to the content(s) of the article/advertisement and/or view(s) expressed herein. Hindustan Times shall not in any manner, be responsible and/or liable in any manner whatsoever for all that is stated in the article and/or also with regard to the view(s), opinion(s), announcement(s), declaration(s), affirmation(s) etc., stated/featured in the same.