To couples, with love: The story of a start-up
StayUncle has carved out a place for itself by offering affordable rooms to unmarried couples across the country – with no moral policing whatsoever.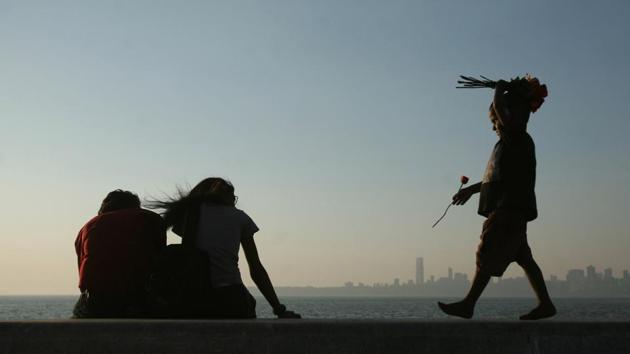 Updated on Dec 26, 2017 03:17 PM IST
Promotional Feature, HT Brand Studio
Is it easy for two consenting adults who are not married to each other, to check into the same hotel room in India? Well, apparently not.
Ask Delhi-based journalist Heena Sharma*. Last year, on a trip to Kanyakumari, the 26-year-old and her long-term boyfriend were made to stay in a rundown room because she "wasn't married to the man who was accompanying her".
"Initially, the hotel staff refused to give us any room at all. After 20 minutes of arguing and showing them my press card, they relented. However, we were given an extremely untidy room. When we complained, they said all other rooms were booked. We had no option but to leave after a few hours," says Heena.
Hers is not the only case. Pallabi Bakshi (27), an HR professional, had a similar experience in Siliguri.
"My fiancé and I were done paying the hotel fare, when the manager suddenly said he wouldn't be able to accommodate us. When we questioned the move, he said it was because 'our surnames didn't match'", says Pallabi, who later ended up spending a bomb at a swanky hotel.
What the law says
So, is there any law that bars unmarried couples from sharing a room? The Hotel Association of India, an umbrella organisation that manages nearly 300 hotels across the country, maintains that there is none. Why, then, do unmarried couples have to undergo harassment every time they want to spend some time together, away from the prying eyes of the public?
The answer is simple: hotels fear police harassment, and are scared of a 'negative' image. People assume that unmarried couples seeking privacy in a room would most definitely indulge in pre-marital sex, something that is still frowned upon in India.
Couples, therefore, are routinely targeted and accused of 'immoral behaviour', like the case in Mumbai two years ago, where around 40 couples were picked up from different hotels in the Aksa and Madh Island area, and charged with 'public indecency'.
In 2010, however, the Supreme Court ruled that consensual sexual relation between two adults, including pre-marital sex, is not an offence if it is not adulterous. Three years later, the court de-stigmatized relations outside matrimony by stating, "A live-in or marriage-like relationship is neither a crime nor a sin though socially unacceptable in this country".
"It's not just about sex"
Amid all this, the larger question still remains: do unmarried couples seeking privacy only do so because they want a place for sex?
Wriddhaayan Bhattacharyya, a Mumbai-based journalist, and his girlfriend were once refused a room in Hyderabad when they were visiting friends. "We wanted our time together without butting into our friend's privacy. And that is why we wished to check into a hotel. The primary agenda was not to have sex."
Contrary to popular belief, even high-end hotels are often hesitant to admit unmarried couples.
Srishti Kapoor (26), another Mumbai-based journalist, says, "Once, when my boyfriend and I were in Alwar, Rajasthan, at least five budget hotels refused to accommodate us. We ended up heading to a well-known four-star hotel, where the staff let us in only after a lot of interrogation."
Surprisingly, it is not just unmarried couples who are refused rooms. If you are married, and your surname doesn't match with that of your partner's, there's a chance that you might end up being treated similarly.
Rekha Nath*, a Delhi-based publishing house expert, says, "Since my surname is different from that of my husband's, a lot of times we were specifically asked to produce address proofs at hotels to show that we lived in the same house. It was all too humiliating."
A silver lining
Giving hope to all is StayUncle, a brave new start-up that offers affordable rooms to couples. Any adult with a valid government identity proof will be accommodated, and no uncomfortable questions will be asked.
At StayUncle, you can book rooms for 10-hour slots, instead of the usual 24 hours, which means you have the luxury to check into a hotel if you only need to shower and rest for a while.
"Most public toilets are dirty. I, therefore, end up booking and paying for a room for the entire day even if I am in the city only for a few hours. Short, reasonable room-renting services are much needed today," says Jui Banerjee (36), a Noida-based homemaker and frequent traveller.
Owned by BITS-Pilani graduate Sanchit Sethi, the online booking platform has tied up with 600 hotels in cities like Delhi, Mumbai, Bangalore, Jaipur, and Ahmedabad. Bonus point: the start-up even offers rooms on the basis of local identity proofs, something that most hotels are not okay with.
"Since StayUncle came into existence, we've served over 40,000 couples across 40 different cities," informs Sethi.
Click here to know more about the services provided by them.
(*Names changed on request)
Close Story
Personalise your news feed. Follow trending topics