Top 10 Web Development Companies List in California 2023
Published on Jan 20, 2023 07:40 PM IST
If you've decided to choose a web development company in California for your upcoming project, we've compiled a list for you. Taking into account aspects like years of experience, technological talents, team strengths, sectors they serve, etc. the selected best makes the whole process simpler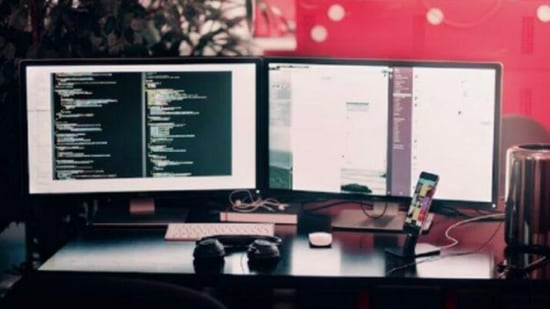 Every firm needs to have a top-notch website to advertise its services to a wide range of clients throughout the globe. A website becomes the finest approach to building a strong online presence for your company and increasing brand awareness. You will need to concentrate more on your website if you want to give your site visitors a seamless browsing experience. Hence, utilizing web development services from a capable web development partner is crucial. If you've decided to choose a web development company in California for your upcoming project, we've compiled a list for you. Taking into account various aspects like years of experience, technological talents, team strengths, sectors they serve, etc. the selected best makes the whole process simpler.
List of Top 10 Trusted Web Development Companies in California 2023
1. eSparkBiz
As a reputable web development company, eSparkBiz equips businesses around the world to succeed in digital environments. The company develops top-notch, adaptable, and customized software products. And works hard to provide a technological boost, expand your capabilities, and promote growth for the best ROI.
eSparkBiz has 12+ years of extensive industry experience in comprehensive strategic tech solutions that connect the growth potential of web apps with your users. As a result, they place a strong emphasis on the four pillars of user experience, scalability, security, and economy when developing websites.
2. iTechArt
A one-stop shop for developing custom software is iTechArt. They offer specialized engineering teams to startups and quickly expanding businesses, resulting in scalable products that customers enjoy. For 15 years, their team has put into practice innovative digital solutions to meet even the most specific requirements. They begin with the top developers in the industry and finish by exceeding all client expectations.
3. Wizeline
Wizeline was founded in 2014 to assist companies in fostering the growth of international talent while producing top-notch goods quickly. Wizeline, a multinational provider of technology services, creates top-notch digital products and platforms that accelerate time to market. They put a strong emphasis on measurable results and collaborate with clients to develop data-driven capabilities, modernize core technologies, and enhance user experience.
4. LogiGear
Leading minds in software testing and development launched LogiGear in Silicon Valley in 1994. Since then, they have finished software testing and development projects for well-known businesses in a variety of sectors and with a variety of technologies. They rank among Vietnam's biggest employers of software testing and development specialists.
5. Hyperlink InfoSystem
Hyperlink InfoSystem is a reputable web development company for assisting international businesses with the expansion of their online operations. It offers precise, professional, and cost-efficient website development services involving Artificial Intelligence, Machine Learning, Metaverse, etc. It has created 2200 websites, 120 AI & IoT solutions, 25 metaverse solutions, 20 NFT marketplace, 140 games, & 120 Salesforce solutions for 2700+ clients worldwide since 2011.
6. eInfochips
A leading global provider of product engineering and semiconductor design services is eInfochips, an Arrow firm. With more than 500 products and 40M deployments in 140 countries, eInfochips continues to drive technological advancements across numerous industries. The company's service offerings span across cloud platforms, including AWS and Azure. And encompass digital transformation, IoT solutions, & Security.
7. Epsilon
A leading provider of advertising and marketing technology, Epsilon is located in the heart of Publicis Group. They link marketers with consumers to drive performance without compromising data security & privacy. By unlocking the potential of its first-party data, Epsilon enables clients to securely enhance, activate, and measure campaigns. They support an ecosystem for online advertising that prioritizes privacy.
8. Globant
Globant is a digitally-native business that assists enterprises in self-reinvention to forge ahead and realize their full potential. Innovation, design, and engineering come together at scale in Globant. With a workforce of more than 25,924 across 21 countries, they are employed by businesses like Google, Rockwell Automation, Electronic Arts, and Santander.
9. BairesDev
BairesDev is the top provider of Nearshore Technology Solutions. To address their clients' business difficulties, they create and architect scalable software solutions. Their ultimate objective is to produce lasting value throughout the digital transformation. They offer time zone-aligned services to enable Fortune 500 organizations and top brands with 3,000+ engineers in 36 countries.
10. Powercode
Powercode employs instruments to create excellent digital experiences that are tightly controlled by their dedicated, user-focused designers. They never lose sight of your business goals during web development. Incorporating your brand objectives into clear and effective goods at every stage, they deliver lovely web and mobile designs for your business.
Ending Note
We believe the above list will come in handy as you prepare to start your web building. You can select the best-fit web development company that meets your bandwidth regarding your goals and budget.
Disclaimer: This article is a paid publication and does not have journalistic/editorial involvement of Hindustan Times. Hindustan Times does not endorse/subscribe to the content(s) of the article/advertisement and/or view(s) expressed herein. Hindustan Times shall not in any manner, be responsible and/or liable in any manner whatsoever for all that is stated in the article and/or also with regard to the view(s), opinion(s), announcement(s), declaration(s), affirmation(s) etc., stated/featured in the same.