Top chefs cook for celebrities in the fourth edition of the HT Culinary Fest
Updated on Oct 31, 2018 11:39 AM IST
Bollywood singer Shibani Kashyap was left delighted as Chef Augusto Cabrera drummed up her favourite sushi dish.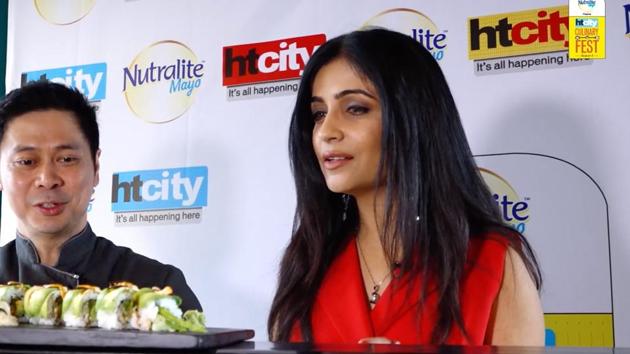 Promotional Feature, HT Brand Studio
It's that time of the year again!
Yes, we are talking about the onset of winter—a season that is synonymous with the pleasant afternoon sun, cozy blankets, and, of course, food!
Therefore, what greater joy when the fourth edition of the HT City Culinary Fest returns just in time to tickle our taste buds?
This season, you can catch top-rated chefs cooking the favourite recipes of different celebrities.
The above video features Chef Augusto Cabrera from Town Hall, who drums up a mouth-watering sushi dish for Bollywood singer Shibani Kashyap. Go ahead and watch it, especially if you are planning an Asian-themed party anytime soon.
Now, who are the other chefs in action? All you need to do is watch this space!
Also, get a chance to meet and cook with the stars at DLF Promenade on November 10 by sending in your cooking videos with interesting recipes at myhtevents@gmail.com.
Bon appétit!