Touch of magic: Reinvent festive gifting with these timeless watches
Updated on Sep 19, 2018 05:43 PM IST
From timepieces featuring urban art to those with funky patterns, the new collection from Swatch is as unique as it can get.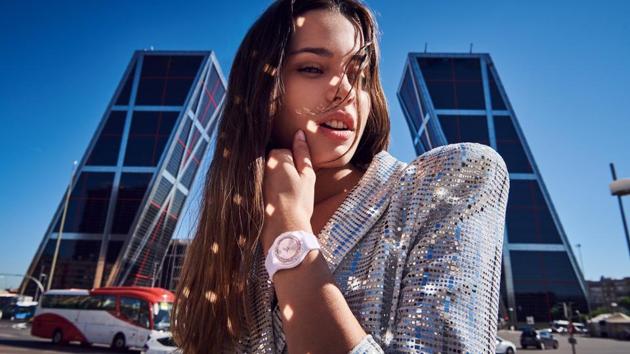 Promotional Feature, HT Brand Studio
The festive season is around the corner, and aren't we all excited?
But, wait, what about gifts?
Well, now you must be thinking about a few options—perhaps, a lamp for your mother, a gadget for your brother, a pair of jeans for your sister?
If all this makes you exclaim, 'No, not again!', you have come to the right place.
Popular Swiss watchmaker Swatch has come up with a collection that is surely to blow your mind! From watches featuring urban art to watches whose straps boast of vertical stripes, the offerings are as unique as they can get.
For instance, a watch called 'Tacoon'—set to be launched in September—comes with funky patches that are often spotted on denim clothes. Another called 'School Break', which will also be launched at the same time, has colourful stickers decorating it. The best part, however, is a rainbow on the dial—making it look truly unique.
Apart from these, there are crystal-studded timepieces as well as watches that come alive with an array of hypnotic coloured bars.
Opt for these watches for your loved ones, and make your celebrations extra special! This exquisite new collection ensures that you never run out of gifting options in the upcoming festive season.