Will Reno series photography phones redefine benchmarks for the industry?
Updated on May 21, 2019 07:13 PM IST
The amazing technological innovations of the Reno series will disrupt the global smartphone market!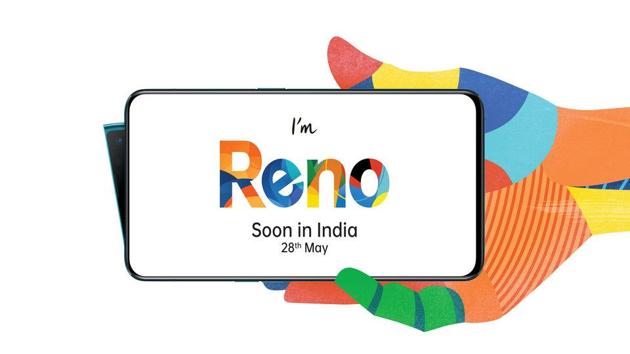 Promotional Feature, HT Brand Studio
The buzz surrounding certain product launches is so high at times that even the creator starts to feel the heat! Going by the hype surrounding OPPO's upcoming Reno series, it could well redefine benchmarks in smartphone photography to levels that even OPPO might find hard to outdo!
The global smartphone manufacturer has time and again introduced innovations that have made the brand synonymous with trend-setters in mobile phone photography. If a rising camera and a dual front camera lent a first mover's advantage to the brand, we hear that the Reno series will flaunt zoom and low-light technologies that could give DSLRs a run for their money.
Reno will further cement OPPO's leadership position among photography lovers. In fact, the company is so confident of capturing the niche that it has partnered with artists around the world to share Reno's potential through artworks. Each artwork will provide a sneak peek into Reno's key features, thereby drawing the attention of art and photography lovers.
As the epitome of OPPO's creative vision, Reno will serve as the catalyst for OPPO's smartphone development in India for the next 10 years. It's tailor-made for youthful and ambitious people who are not afraid of expressing themselves. Reno will empower such users with its stylish and innovative design.
So, why is OPPO investing so heavily in photography R&D? Perhaps the brand has strategically decided to position itself with features that are most crucial for millennials.
For instance, features such as VOOC charging or water drop screen are aimed at addressing the woes of millennial smartphone users, who often complain about the lack of enough charging time and screen interface challenges. With the Reno series, the brand intends to tap further into its targetted audience by offering features that will make the product a favourite among them.
The announcement of the launch of the Reno series also comes at a time when OPPO is set to enter a new era with a completely new brand image and logo. As the company looks to penetrate more complex and diverse markets across the globe, this series could give brand the required push.
So, the big question is: will the Reno series emerge as a smartphone market disruptor that will up the game in the industry? Will the phone replace your DSLR when you plan to pack light for your dream vacation? Expectations from the Reno series have surely given us enough reason to deliberate on all these, and more!
Personalise your news feed. Follow trending topics