Guys get away with so much. Like food: Jacqueline Fernandez
Updated on Dec 23, 2015 01:10 PM IST
Actor Jacqueline Fernandez talks about her global upbringing, her favourite music and things she'd do if she turned into a man.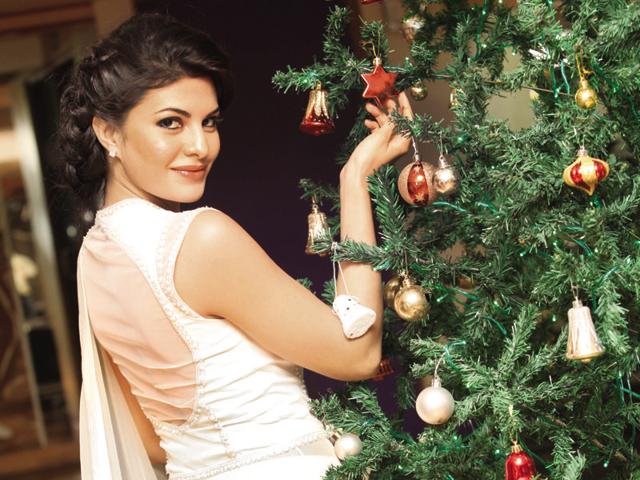 Birthday: August 11
Place of birth: Manama, Bahrain
School/college: Sacred Heart School, Bahrain/ University of Sydney
First break : After modelling, a Bollywood debut in Aladin (2009), with Riteish Deshmukh
High point of your life: Winning Miss Sri Lanka in 2006
Low point of your life: I don't think I have had a low point
Currently I am...
At the launch of the new Spa, Skin and Scent ranges for The Body Shop
Sri Lanka, Bahrain, Australia, India, what's the best part about having a global upbringing?
Being exposed to different cultures, different personalities and mindsets has helped me adjust to change, be down to earth and appreciate beauty from around the world.
If not an actress, you'd have been…
…a documentary filmmaker. I don't read as much as I should. So documentaries keep me informed.
A film you wish you'd done.
Titanic! I want to be romanced by Leonardo Dicaprio.
Three people from history you'd invite to dinner.
Marilyn Monroe, Jacqueline Kennedy, Julius Caesar... is there more room at this table? Alexander the Great and Elvis. And Cary Grant. But him I want for dessert!
Define your sense of style.
It reflects me. If that means lounging around in a baggy shirt or going out in a tight-fitted dress, it's up to me. That control makes me enjoy what I wear.
Three beauty essentials.
Hydrating oils for your skin, a good fragrance (a girl's gotta smell good) and a natural scrub.
What's your best feature?
My eyebrows! My mum never let me thread them and I'm so thankful. Ladies, leave your brows alone.
If you woke up and found you'd turned into a man…
...I'd take off my shirt! Guys get away with so much. Like food. So I'd eat a huge breakfast. Topless.
A food you can't resist?
Frappuccinos.
What peps you up?
Music. I love Sia and Afrojack and I'm a big Lana Del Ray fan. A good workout will pep me up too.
Your best memory of shooting.
My first day on Kick. Salman Khan was on the sets and the place was in a frenzy.
What would you like for Christmas this year?
A few days off. But my manager is sitting right here and she's like: No!
The craziest thing a fan did for you.
Tattooed my name on his arm. I didn't know how to feel about that. At least he spelled it right!
The last line of your autobiobraphy would read…
"…and I was forever smiling".
From HT Brunch, December 20
Follow us on twitter.com/HTBrunch
Connect with us on facebook.com/hindustantimesbrunch
Close Story
Personalise your news feed. Follow trending topics