The whole story behind the power drink called milk
Drink up to cure your most persistent health problems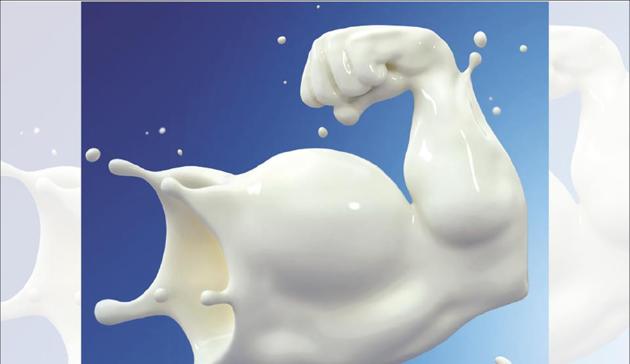 Published on May 27, 2017 09:46 PM IST
Hindustan Times |
Kavita Devgan
Forget the drama some nutritionists make about consuming milk when, in fact, it is one of the most nutrient-dense food sources available relative to the calories it provides. Most people tend to forget that even adults need three glasses of milk (or equivalent dairy products) a day, especially vegetarians, just for the protein alone.
Having said that, there are several ways to make milk even better for us. Take a look.
To lose weight
It is a misconception that milk and yogurt contribute in weight gain. Research clearly shows that milk intake does not interfere with weight loss. In fact, the calcium it contains actually supports weight loss efforts.
Make it better: Mix with unsweetened cocoa powder. The caffeine and theobromine compounds in the powder can suppress appetite, help drop water weight, and increase burning of stored fat.
Try this: Boil milk, add unsweetened cocoa powder and sprinkle some cinnamon on top. (Cinnamon also boosts metabolism.)
To increase immunity
Milk helps reduce the risk of cardiovascular disease, stroke and kidney disease, and also plays a protective role against Type 2 diabetes.
Make it better: Combine with maple syrup, which has 63 different kinds of immunity-boosting and inflammation-cutting antioxidants.
Try this: Cook quinoa till soft, add milk, and a mixture of cardamom powder and saffron. Keep stirring till milk condenses a little. Add the maple syrup, sprinkle some walnuts, chill and eat.
To build muscle
A glass of milk delivers a whopping amount of good quality protein, which is great because the body needs protein for everything – renewing skin and hair, producing enzymes, building DNA, muscle and lots more.
Make it better: Combine it with sattu, another protein powerhouse. (100 grams of sattu delivers close to 20 grams of protein.)
Try this: Mix two tablespoons of sattu powder in one glass of cold milk, add sugar, mix well. Garnish with mixed nuts and chopped fruit. Chill and dig in.
For better sleep
A glass of warm milk relaxes tense muscles and soothes frayed nerves. Plus it contains tryptophan, an amino acid that helps produce sleep-inducing brain chemicals – serotonin and melatonin.
Make it better: Combine with chamomile tea, which contains apigenin, a mild tranquiliser.
Try this: Boil one glass of milk, add chamomile tea leaves (or tea bag), sprinkle some saffron (another sleep inducer) and simmer gently for about five to seven minutes. Consume warm.
To strengthen bones
The four nutrients in milk – calcium, phosphate, Vitamin D and protein – and their unique interaction help lengthen and strengthen bones. Milk also delivers folate and zinc, which are crucial for Vitamin D to get into cells where it can work to build bone.
Make it better: Combine milk with turmeric. The curcumin in this spice has bone protective properties too.
Try this: Boil a cup of milk with a 1/2 inch piece of turmeric. Strain, sprinkle black pepper and sip. Or just warm up some milk, add 1/2 tsp turmeric powder, a pinch of black pepper and drink up.
Close Story
Personalise your news feed. Follow trending topics