Apple's Cook looks to Indian shores as China iPhone sales stall
May 04, 2017 05:21 PM IST
According to industry experts, Apple has now look to strong double-digit growth from India as sales of iPhones slows down in China.
Apple is looking to double its revenue targets in India as the iPhone-maker's second quarter results revealed that iPhone sales in China -- the company's largest overseas market -- has slowed down.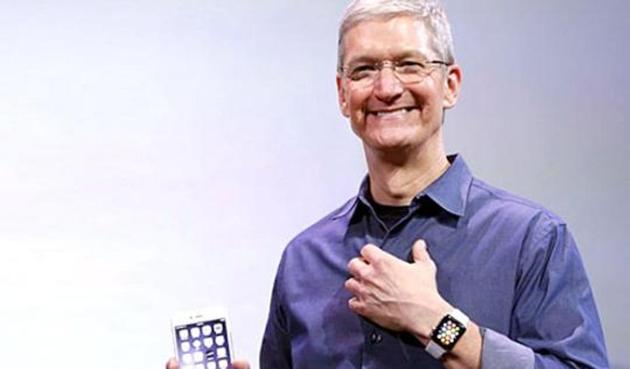 "We're very optimistic about our future in this remarkable country with its very large, young, and tech-savvy population, fast-growing economy, and improving 4G network infrastructure," Apple chief executive Tim Cook said in the earnings call with analysts.
He also said that revenue in India grew by strong double digits during the quarter ended April 1, setting a record.
But all is not well for the iPhone-maker as India has rejected Apple's demand for sops on several fronts to start manufacturing in the country that includes customs duty concessions and tax holidays for its suppliers.
Reports claim that Apple might start trial assembly of its manufacturing plant in Peenya in partnership with contract manufacturer Wistron in the next month.
Additionally, chief financial officer Luca Maestri also quantified that the "strong double-digit" growth for India at over 20%. The company achieved double-digit growth in the US, Canada, Australia, Germany, the Netherlands, Turkey, Russia and Mexico, Maestri said. "Our growth rates were even higher, over 20% in many other markets, including Brazil, Scandinavia, the Middle East, Central and Eastern Europe, India, Korea and Thailand."
Globally, Apple sold 50.76 million iPhones in its second quarter financial year, down from 51.19 million a year earlier during the corresponding period. In India, around 2.5 million iPhones are estimated to have been sold between October 2015 and September 2016.
But this according to a BofA report is nearly 70% short of the target that Apple had set for itself.
"Historically, India handset market has been a very small market for Apple (iPhones accounting for 1% of sales globally) given the price sensitive nature of the market. Approx. 70-75% of smartphones sold in India are at the sub-$150 level, while just 7% are in the "high-end" bracket of $300+," the report from Bank of America Merrill Lynch Global shows.
"Industry participants noted that the actual selling price (ASP) of an Apple iPhone in India is $612, much higher than Samsung's ASP of $173 and Micromax's $86. Indeed, Apple's sales in India are around 2 million, way short of its target of selling 10 million mobile phones in India by 2016-17," it further explains.
The company's application to open offline exclusive retail stores is also pending for approval with the government.