Finance ministry asks PSBs to submit fund-raising road map in a month
Updated on Nov 15, 2017 05:17 PM IST
The government had last month unveiled Rs 2.11-lakh crore two-year programme to strengthen the NPA-hit public sector banks.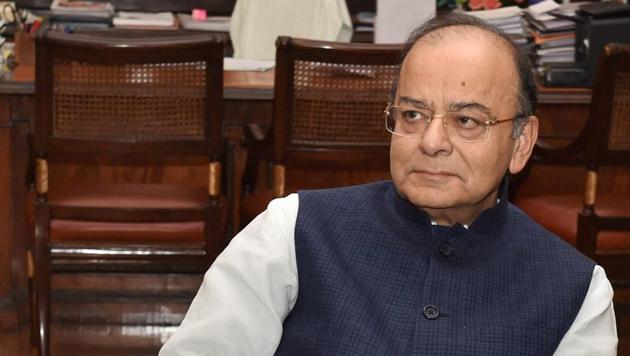 Press Trust of India, New Delhi |
Press Trust of India
As part of Rs 2.11 lakh crore recapitalisation exercise, the finance ministry has asked state-owned banks to submit their board-approved road maps for raising funds and strengthening core activities in about a month.
The government had last month unveiled a whopping Rs 2.11-lakh crore two-year programme to strengthen the NPA-hit public sector banks (PSBs), which includes recapitalisation bonds, budgetary support and equity dilution.
Banks should follow responsive and responsible banking, a senior official said, adding that each board should decide in a month or so before recapitalisation actually takes place as to what are the future areas they would like to work on.
They should look at their portfolios, stressed assets, non-core activities, fund raising from market and the core competencies, the official said.
This will help in better utilisation of the money that the government intends to provide to them, he said.
In order to enhance the capital base of bad loan-ridden banks, the two-year plan includes infusion of Rs 1.35 lakh crore by way of recapitalisation bonds, Rs 18,100 crore through budgetary support, and Rs 58,000 crore from the market.
The Non-performing assets (NPA) or bad loans of PSBs have increased to Rs 7.33 lakh crore as of June 2017, from Rs 2.78 lakh crore in March 2015.
In the last three-and-a-half years, the government has pumped in more than Rs 51,000 crore capital in PSBs.
The proposed capital infusion will help enable banks to get into their core activity of lending, which has seen muted growth in the past several months due to pressure of stressed assets.
Earlier this week, finance minister Arun Jaitley had said that higher capital for the PSBs will prompt them to increase credit flow to MSMEs so that the 'third engine' of private investment is fired up to propel growth and create jobs.
He had said that there has been a significant increase in public investment and FDI inflows, but the private investment continued to lag.
"We need the third engine (private investment) also to fire and a robust private sector and MSME sector so that the optimum growth rate which we have the potential for can be reached," he had said.
Personalise your news feed. Follow trending topics