Flipkart, Amazon, Snapdeal's losses could fund note printing post demonetisation
The cumulative losses of Rs 11,754 crore by Flipkart, Amazon and Snapdeal is not a small figure by any measure. It could have paid for the entire printing cost of bank notes that were taken out from the market, and for the new ones printed.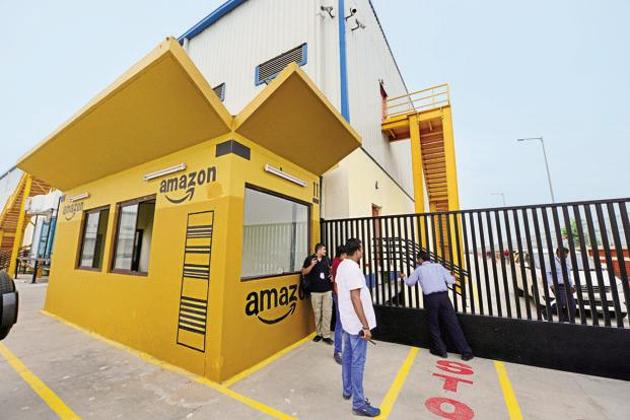 Updated on Jan 20, 2017 03:42 PM IST
Funded by foreign investors and parent companies, India's leading e-commerce firms -- Flipkart, Amazon and Snapdeal -- have increased its losses by 51% in just one year to Rs 11,754 crore, to fund growth and dole out discounts to gain marketshare.
The losses of the top three companies is not a small figure by any measure. According to reports, surfaced in the first month of demonetisation, where Prime Minister Narendra Modi weeded out 86% of the country's currency in circulation, the government's cost to print notes was estimated at Rs 11,000 crore.
Howindialives.com, a database company, takes into account two-way printing cost, Rs 5,932 crore for the old lot od demonetised notes, and the Rs 4,929 crore for the new notes.
That's tad less than the losses of the top three e-commerce companies. Flipkart posted loss of Rs 5,223 crore in 2015-16, Amazon's was pegged at Rs 3,571 crore, and Snapdeal's was at Rs 2,960 crore, reported a financial daily. In 2014-15, the cumulative loss of these three companies was Rs 6,031 crore.
The growing losses, coupled with falling valuation, also tell the tale of a dwindling business model in Indian e-commerce. In 2016, the startups in India, except Paytm (the biggest beneficiary of demonetisation) hasn't had the best time. Funding dried up, many shut down, and many are struggling to stay alive.
Experts, expect matters to worsen in the coming months. "This has deeply hurt the sentiment of investors who were expecting big bang returns in near term. This change can only be expected to intensify in the coming January to March quarter," said Sanchit Vir Gogia, chief analyst and founder of Greyhound Research.
However, e-commerce companies are aware of the crisis they are heading into. Flipkart's valuation has dropped by two-third from its peak to $5.5 billion. Snapdeal is looking at another pivot, from chasing gross merchandise value (GMV) to focusing on unit economics, Kunal Bahl, co-founder and CEO of Snapdeal, had told HT earlier.
Also Read: Why Snapdeal is in search of an identity once again
"The business model of the top companies need to change... If they do not stop undercutting each other to gain marketshare, they will never be able to make money," an analyst with a Netherlands-headquartered consultancy firm.
Flipkart, recently, announced its new CEO, Kalyan Krishnamurthy, who replaced co-founder Binny Bansal, who was elevated to become Flipkart Group's CEO. Sources said that with Krishnamurthy at the top there will me more exits from the company.
Also Read: As Flipkart turns 10, lessons it can learn from Infosys
"Leadership changes, increased competition and multiple rounds of devaluation further added to woes of Indian startups. While the move to add increasing onus on tangible outcomes like revenue, cash flow among others is likely to bring a cheer in investor sentiment, it can well stand to hurt consumer sentiment who may not have access to the previously offered deep discounts which in turn prompted them to use services from startups," said Gogia.
Throw in growing marketing and advertising spends, the losses are only expected to increase. Before Diwali, Snapdeal went for an image makeover, and announced Rs 200 crore of marketing campaign. A financial daily reported that Amazon, too, increased its ad budget by 23% to Rs 946 crore in 2016.
The losses are only going to increase in 2016-17 for the e-commerce companies. Amazon has already announced its "Great India sale" sale, which starts on Friday. Flipkart and Snapdeal will follow.
The e-commerce business was also impacted by demonetisation, as 65% to 70% of its order depended on cash-on-delivery. According to RedSeer Consultancy, in the first two months of demonetisation, sales dropped by about 25%.
Close Story