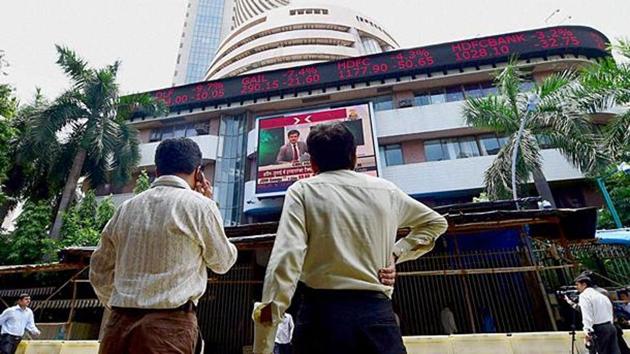 Govt plans attractive equity savings scheme with bigger tax benefits, easier norms
The maximum gross annual income for tax benefits will remain at Rs 12 lakh.
Livemint, New Delhi | By Anirudh Laskar
UPDATED ON APR 04, 2017 09:17 AM IST
The government is considering a new and potentially more attractive equity savings scheme to replace one that was scrapped this year following a tepid investor response.
The new scheme will offer more flexibility and greater limits than the Rajiv Gandhi Equity Savings Scheme (RGESS), said two people with direct knowledge of the development.
For one, the government is looking to enhance the investment limit eligible for tax benefits under this scheme to Rs 2 lakh, four times the RGESS limit. Secondly, the stringent entry norms prescribed by RGESS may be done away with, these people said on condition of anonymity
The RGESS was open to new investors who either didn't have a demat account or hadn't done any transactions even if they had one. This, plus a lot of other conditions, meant that the scheme had just around 57,000 accounts with an investment corpus of Rs 154 crore, data with depositories showed. In comparison, the mutual funds industry, which manages Rs 18 trillion, has 13.1 million systematic investment plan accounts.
"RGESS was too complicated and restrictive for the amount of tax benefits allowed. The government has taken recommendations from various market participants, regulators and depositories," said the first person.
He added that the government had not specified a time frame for launching the new scheme. Despite previous efforts, retail investors have not really taken to equities, especially since being singed by the 2008-09 market crash in the aftermath of the North Atlantic financial crisis. While there are around 27 million demat accounts in the country, around half do not have any balance and three-fourths of the rest do not trade, according to a depository official, who didn't wish to be identified.
"Under the new scheme, even the existing demat account holders in the retail space, with average annual transactions up to a certain limit, may be allowed to invest and avail tax benefits up to a limit," said the second person.
One thing which will remain the same, however, is the maximum gross annual income for tax benefits, which will remain at Rs 12 lakh. However, other conditions such as the lock-in period for availing tax benefits may be relaxed, these people said.
Under RGESS, an investor had to invest for three straight years and hold these for at least three years to get tax breaks.
"The whole scheme (RGESS) was badly planned," said Prithvi Haldea, chairman and managing director of Prime Database, a New-Delhi based primary market analytics firm, citing the definition of new investors and the limited universe for investment-only BSE 100 stocks were allowed initially and later, some mutual funds and exchange-traded funds.
"First of all, tax incentives should not be given to draw people into equities and that too for trading and not capital formation. However, it is a fact that we need a huge number of investors to come to the market. So, instead of drawing people to trade in limited number of listed stocks, the government should have focused on bringing in investors for initial public offers."
(Published in arrangement with Livemint)
Close