Cabinet approves hike in MSP for all 16 kharif crops
Updated on Jul 03, 2019 11:21 PM IST
The decision was taken at the Cabinet Committee on Economic Affairs (CCEA) chaired by Prime Minister Narendra Modi here.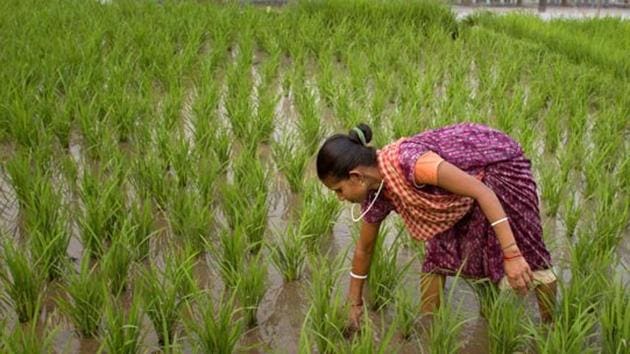 The Union cabinet on Wednesday approved increases in federally fixed minimum support prices (MSPs) of 16 kharif or summer-sown crops, setting these at a minimum of 1.5 times the cost of production so that farmers can hope to get 50% returns on their output.
The increases come as good news for farmers in the backdrop of a delayed monsoon and a potential shortfall in farm output in a country where half of the population depends directly or indirectly on agriculture for a livelihood.
For good farm output, the rains need to evenly distributed across regions. Robust summer rains, which account for 70% of India's total annual rainfall, spurs rural spending on most items and as well as increases demand in other sectors of the economy. Rural sales, for instance, account for about 48% of all motorcycles and 44% of television sets sold annually if the monsoon is normal.
MSP is a benchmark price that is meant to act as a floor rate, thereby helping avoid distress sales of farm produce. MSP for paddy, the main summer crop sown during the four-month south-west monsoon, was raised by ₹65 per quintal, while that of jowar was increased by ₹120 per quintal. MSP for ragi was hiked by ₹253 per quintal.
The government also announced increases in the MSPs of pulses, including tur, moong and urad by ₹125, ₹75 and ₹100, respectively. The MSP of groundnut will go up by ₹200 per quintal and that of soybean by ₹311 per quintal. The medium cotton MSP was raised by ₹105 per quintal and long cotton MSP by ₹100 per quintal. Long and medium are varieties of cotton, a classification that denotes the length of the fibre after milling.
Farm incomes are critically dependent, at least in the case of rice and wheat, on the MSP-backed procurement programme by government agencies.
"The monsoon has been delayed this year and it is worrisome for the farmers as well as the government. But according to the weather department's forecast, the situation would improve and the monsoon would be normal," agriculture minister Narendra Singh Tomar said at a media briefing after a cabinet meeting.