GST Council will have to decide on Apple's make in India demands, says govt
Government believes that the GST council has to see if Apple's demands can be incorporated under the new GST regime to help the iPhone-maker in setting up a new manufacturing facility in the country.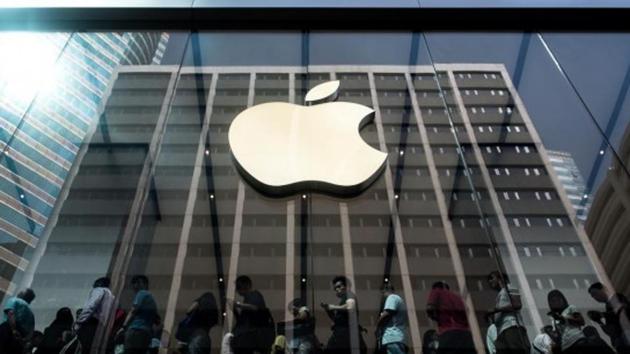 Updated on Feb 10, 2017 08:51 PM IST
Hindustan Times |
, New Delhi
Anirban Ghoshal and Suchetana Ray
Apple's list of demands for making in India has to be first passed by the GST council, said a top functionary in the ministry information technology.
"Apple's issue is that they are asking for sops at a time when India is facing a regime change in taxes. GST is still an evolving tax structure and the GST council has to see if they can incorporate the sops Apple is asking for under the new tax regime," the official said.
But revenue secretary Hasmukh Adhia, told HT that the government right now cannot give any exemption in terms of excise or service tax.
Read: Apple's 10th anniversary iPhone 8 may support wireless charging
"As far as excise and service tax is concerned there can be no exemption at this point as this will go into GST. The question is that by giving custom duty exemption you are going against Make-In-India, unless it is for importing parts. But then we should encourage all parts to be made in India otherwise it is assembly of a product," he said.
The government official also said that India might allow Apple to set up its refurbished iPhone facility in the country which Tim Cook had hinted at during his India visit last year. "As long as they export the refurbished phones, we have no problems in allowing the facility," the official said.
Read: Apple's 10th anniversary iPhone 8 to come with OLED displays
Earlier in December, reports and industry sources hinted that Apple was in talks with Taiwanese contract-manufacturer Wistron to assemble iPhones in a new plant that is being setup in the industrial area of Peenya in Bengaluru.
"Apple is in talks with Wistron to start assembly in Peenya. The company is expected to start assembly first and then scale up slowly to complete knock down manufacturing as the demand arises," an industry source in the know of things, told HT. However, he had also said that assembly might not start in April next year but is more likely to start during the last quarter of 2017.
Read: Apple to come out with iPhone 7S in red colour before iPhone 8
Meanwhile, an inter-ministerial panel has been set up to look into Apple's demands for starting manufacturing in the country. The panel has reserved its decision for now after a presentation was made by Apple on January 25.
Apple has a laundry list of demands that includes income tax holiday, subsidy on freight and other things. "Apple might want MSIPS and other incentives to continue even after the introduction of the GST. It could also look at income-tax holiday in the country similar to China and Vietnam," an industry expert told HT.
Read: Apple chooses Wistron to 'make in India'
However, another government official said that it might not be provided with special incentives. "Apple has been looking for several duty and tax incentives for manufacturing handsets in India, but the government is unlikely to make any exception for one company," said a top official in one of the departments mentioned above. Speaking to HT on conditions of anonymity, the official said that any exception for the iPhone manufacturer will defeat the purpose of an integrated policy such as Make-in-India.
Apple Inc in a statement said that "it was working hard to develop our operations in India."
"We appreciate the constructive and open dialogue we've had with government about further expanding our local operations."
Close Story