India's TCS faces US jury over why it fires so many Americans
Bloomberg, San Francisco/Bangalore |
Robert Burnson and Saritha Rai
Nov 05, 2018 02:05 PM IST
Tata Consultancy Services is set to go on trial in California over racial discrimination claims by American workers who lost their jobs at its US offices because they hadn't been assigned to any of its clients.
India's IT outsourcing giant Tata Consultancy Services Ltd. needs to offer a good explanation for why engineers hired at its American outposts are 13 times as likely to be fired if they're not South Asian.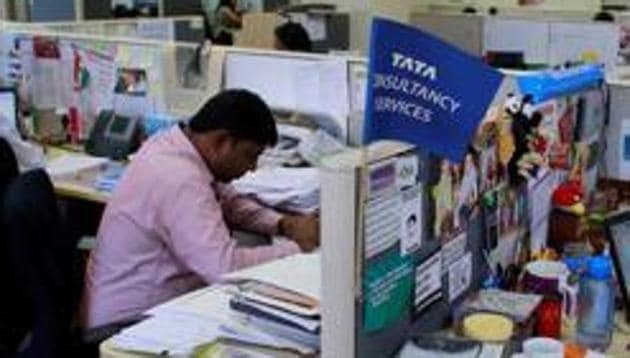 The company is set to go on trial on Monday in California over racial discrimination claims by American workers who lost their jobs at TCS offices in the US because they hadn't been assigned to any of its clients.
Stay tuned with breaking news on HT Channel on Facebook.
Join Now
The trial will cast a spotlight on work visa programmes companies use to bring overseas workers to the US, a practice President Donald Trump has criticised in his protectionist push.
TCS, Asia's largest outsourcer, and rival Indian information technology staffing firms Infosys Ltd. and Wipro Ltd. have all been squeezed by the Trump administration to hire more Americans on US soil.
Mumbai-based TCS denies any unlawful bias in its U.S. operations and says in court filings that the Caucasian American leading the lawsuit was removed from one of its projects and ultimately terminated over "performance concerns". TCS said it can't comment specifically on the pending litigation, but believes it has a strong case and will prevail at trial.
"Our success is based on our ability to provide the best talent available, both in the US and globally, based purely on the individual's specialized experience, skills and fit for each client's specific needs," a company spokesman said. "TCS also strictly adheres to all federal and state equal employment opportunity laws and regulations."
The jury is expected to be shown statistical evidence that the odds of race and national origin not being a factor in TCS's termination decisions are less than one in a billion. That's because, since 2011, the company fired 12.6 percent of its non-South Asian workers in the US, compared with less than 1 percent of its South Asian employees, according to the complaint.
Bloomberg intelligence: High-skill visas targeted in immigration overhaul
A unit of the Tata Group, India's largest industrial conglomerate, TCS employs more than 400,000 people worldwide, is valued at about $100 billion and posted revenue of $19 billion for the fiscal year that ended in March. Most of its revenue comes from the U.S. and its primary customers are in the financial services sector.
Still, these are challenging times for the company that pioneered the India tech services model five decades ago. The outsourcing industry barreled along at 20 percent-plus growth with little trouble until recently, but easy deals are now gone and customers are looking for price cuts. TCS Chief Executive Officer Rajesh Gopinathan said in a May interview that the industry needs to adapt to seize bigger opportunities than ever.
While TCS has won awards as a top employer in North America, the lawsuit paints a different picture. The case was brought as a class action on behalf of about 1,000 non-South Asians -- most of them U.S. citizens -- who were fired by TCS while on "benched" status, meaning they were laid off by the company while they were between job assignments.
The plaintiffs allege TCS has engaged in a "systematic pattern and practice of discrimination" by favoring Indian ex-pats and visa-ready workers from India for U.S. positions. That has resulted in a workforce that's almost 80 percent South Asian, far greater than the 12 percent representation of South Asians in the U.S. IT workforce, according to the complaint.
Daniel Kotchen, the lead lawyer for the plaintiffs, said the aim of the litigation is to stop outsourcing firms from violating U.S. anti-discrimination laws. Kotchen's firm is suing a half dozen other outsourcing firms over alleged discrimination, including Infosys and Wipro.
"The U.S. has the world's strongest economy," he said. "Foreign corporations that seek to profit from our economic strength have to respect the law of our land."
Behind the push to reform US work visa programmes: QuickTake Q&A
Kotchen said he couldn't estimate damages the jury may award if it finds that TCS violated U.S. civil rights law. He's also seeking a court order requiring the company to adopt non-discriminatory practices.
US district judge Yvonne Gonzalez Rogers in Oakland scaled back the case to focus only on allegations about bias in firings, after concluding there was insufficient evidence to back up the claim that TCS discriminated against non-South Asian job applicants. The trial is slated to take about 18 days.
The case is Buchanan v. Tata Consultancy Services Ltd., 15-cv-01696, US District Court, Northern District of California (Oakland).