India set to zip past Germany as no.4 auto market next year
Nov 30, 2016 11:24 AM IST
The automobile business has come a long way since 2001. India ranked 16, then. It also had only 16 car makers that year.
India will overtake Germany to become the world's fourth largest market in domestic car sales for vehicles by 2017, according to IHS Markit, a London-based consultancy firm.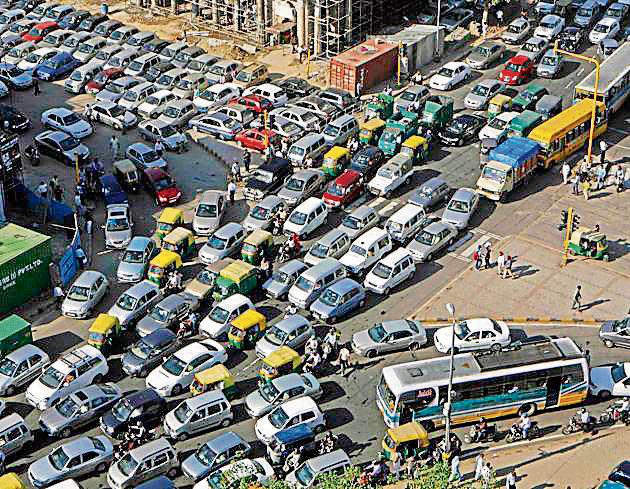 The automobile business has come a long way since 2001. India ranked 16, then. It also had only 16 car makers that year.
Stay tuned with breaking news on HT Channel on Facebook.
Join Now
Cut to 2016, it has more than 35 car and light commercial vehicle makers. By 2020, that number will go up to 55 car manufacturers. Toyota had plans to bring in Daihatsu, the small car maker it acquired earlier this year. Hyundai has plans to get its subsidiary Kia to India.
According to IHS, in 2017, India will sell 3.8 million passenger vehicles (up from 3.3 million in 2016), while Germany will sell 3.64 million (up from 3.62 million). The growth comes on the back of a fast growing economy, adequate financing availability, decreasing unemployment, increasing disposable incomes, and rising consumer expectations.
Read more: Suzuki will have to tweak its cars for Maruti: Bhargava
That also marks the entry of a country where the average car prices are low, into the top four markets. "All the other markets sell big cars, except for Japan (which sells large number of mini-cars)… With large number of cars selling in the domestic market, India can influence global car making," said Anil Sharma, principal analyst at IHS Markit.
For example, Maruti Suzuki Baleno is being exported to Japan, where mini-cars are very expensive. "Except their size there is nothing mini about those cars… India is already Suzuki's biggest market," RC Bhargava had told HT in an interview, earlier, talking about India's growing importance.
Others, too, such as Japanese auto major Nissan have planned to build seven global models in India at its Chennai plant. Nissan and its alliance partner Renault have Kwid and Datsun in their portfolio – the low cost cars are being exported globally.
According to IHS, India will overtake Japan to become the third largest car selling country by 2020 – leaving China and the US ahead of it. By then 39 of 55 car makers will be making cars here, boosting exports, too. Production in India is also expected to jump from its current 6th ranking to 4th, trailing just behind US, China and Japan.
On the other hand, India's rise is also making global brands bring global products to India, keeping India in mind. Hyundai, for example, is making a sub-four meter compact SUV which will compete with Maruti Brezza, which will be sold in other countries, too.
"We will bring global products to India, as India is an important market, and is a growing market… We are looking at selling a million cars by 2020," said Y.K. Koo, managing director of Hyundai Motor India.