Indian firms have invested $17.9 bn in US, employ more than 110,000 Americans: Report
Updated on Nov 16, 2017 09:57 AM IST
The report, which is put together by the Confederation of Indian Industry every two years, was released by Indian ambassador to the US Navtej Sarna.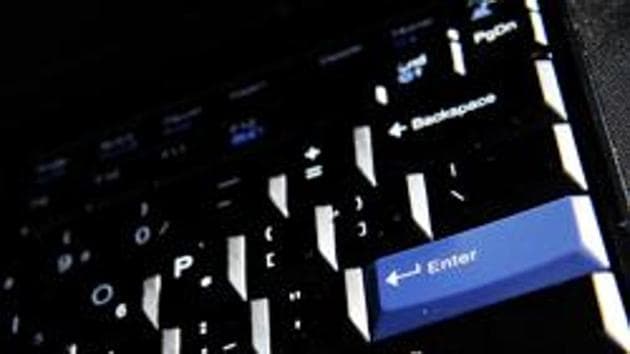 Washington, Hindustan Times |
Yashwant Raj
Indian companies, who have struggled with the image of being the outsourcer of American jobs — especially those in information technology, have invested at least $17.9 billion in the United States and employ 113,424 people, according to a new survey of 100 such firms released on Tuesday.
Though they are present across the country, in all 50 states and Puerto Rico and Washington DC, top recipient states of the investments were New York ($1.5 billion), New Jersey ($1.5 billion), Massachusetts ($930 million), California ($542 million) and Wyoming ($435 million), in that order.
The report, which is put together by the Confederation of Indian Industry every two years as an effort to highlight the "relatively unknown history" of Indian FDI in the US, was released by Navtej Sarna, the Indian ambassador to the US, and several American lawmakers at an event in Capitol Hill.
"The presence and reach of Indian companies continues to grow each year as they invest billion of dollars and create jobs across the United States," Sarna said in prepared remarks, adding that the report "highlights Indian industry's ascension as a significant stakeholder in the US economy".
The ambassador also referred to Indian IT companies, such as Infosys, Wipro and TCS that have a substantial presence in the US, making commitments of major investments and hiring Americans --- measures aimed at addressing a growing concern about them taking away local jobs.
President Donald Trump has not named these Indian IT companies, who have lived in dread since he picked on companies he was unhappy about for moving operations abroad. But his aides have pointed to them over concerns of taking away American jobs and shipping them abroad.
The CII survey, called "Indian roots, American Soil", seeks highlight investments and job creation by these and other non-IT companies such as Mahindra Americas, Lupin Pharmaceuticals.
The survey showed though IT and enabled services accounted for the largest chunk of Indian businesses in the US at 28%, there were plenty of them engaged in other sectors. Life sciences and pharmaceuticals were a close second, for instance, with 25%, followed by manufacturing at 14%, energy 11%, food and agriculture 5% and automotive 4%.
Companies told the survey that their investments were slated to grow over the next five years. And that was probably the reason why lawmakers playfully competed with each other at the report's release seeking more investments for their home districts and states. Ami Bera, the senior-most Indian American member of the House of Representatives, had no problem pitching for his district, Sacramento. And Raja Krishnamoorthy, another Indian-American, spoke for his district in Illinois.
Personalise your news feed. Follow trending topics