Investors call a truce, decks cleared for Snapdeal sale
Updated on May 06, 2017 05:01 PM IST
Since January, Snapdeal has cut hundreds of jobs, slashed spending on discounts and marketing and seen a sharp drop in monthly sales.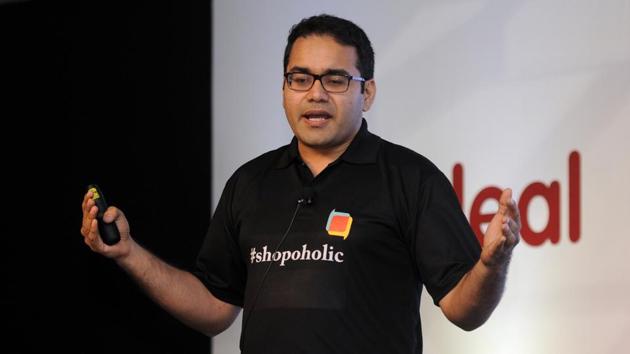 LiveMint, New Delhi |
Shrutika Verma and Mihir Dalal
Snapdeal's three biggest investors—SoftBank Group Corp, Kalaari Capital and Nexus Venture Partners--took the first steps towards resolving their rift, potentially clearing the way for a potential sale of the e-commerce marketplace to one of its bigger rivals, Flipkart or Paytm, according to people familiar with the discussions.
At a board meeting of Jasper Infotech Pvt Ltd, the company behind Snapdeal, on Tuesday, SoftBank showed interest in buying a part of the stake owned by Kalaari and Nexus, three people familiar with what transpired at the meeting said on condition of anonymity.
Kalaari and Nexus are seeking a sum of $100 million each for their stakes, two of the people said. Snadpeal promoters Kunal Bahl and Rohit Bansal have also asked SoftBank for a $100 million payout to them and their management team in order to clear the way for a sale, the two added.
SoftBank is negotiating the price, they said.
Snapdeal and SoftBank declined to comment. Kalaari and Nexus did not respond to Mint's queries.
One of the three people said that all stakeholders are willing to reach an agreement because "cash is running out" at Snapdeal. "But a compromise will be reached only if the deal makes financial sense for everyone," this person added.
Meanwhile, Kalaari Capital managing director Vani Kola has resigned from the board of Snapdeal, the three people familiar with the matter said. Kola's resignation is a sign of Kalaari's willingness to reach a deal with SoftBank, they added.
Mint reported on 31 March that Kalaari Capital and Nexus had disagreed with SoftBank over the valuation of Snadpeal in a potential funding round or sale.
While Kola has resigned from Snapdeal's board, Kalaari still retains veto powers on significant issues such as a sell-out, the three people said.
Snapdeal is the largest investment for Kalaari and Nexus, and a bad deal could be damaging for the two home-grown VC firms.
SoftBank is eager to sell Snapdeal to Flipkart even in a cut-price all-stock deal and then invest more cash in the buyer, the three people cited above said. That may well be the best deal on offer, with Snapdeal being valued at around $1 billion, they added.
"Alibaba is not willing to offer even a billion dollars for Snapdeal," said the first person. However, a deal with Alibaba is not completely off the table, he added.
Snapdeal was valued at $6.5 billion in its last funding round in February 2016 but its value in a potential deal will be a fraction of that, the people said.
SoftBank owns 33% of Snapdeal, while Nexus owns roughly 10% and Kalaari nearly 8%, according to documents filed with the Registrar of Companies. Chief executive officer Kunal Bahl and chief operating officer Rohit Bansal, who are also co-founders, together own less than 6.5% of the company after selling part of their stake.
Still, Kalaari and Nexus, two of the earliest institutional backers of Snapdeal, enjoy strong shareholder rights.
The boardroom battle has amplified the crisis at Snapdeal, delaying a potential lifeline.
Since January, Snapdeal has cut hundreds of jobs, slashed spending on discounts and marketing and seen a sharp drop in monthly sales.
Close Story
Personalise your news feed. Follow trending topics