US firm Lockheed Martin offers to build F-16s in India on assured order from IAF
Updated on Aug 05, 2016 01:11 AM IST
Lockheed Martin's offer to make its F16-Block 70 fighter jets in India is "conditional" to IAF choosing the world's largest-sold fighter aircraft for its fleet.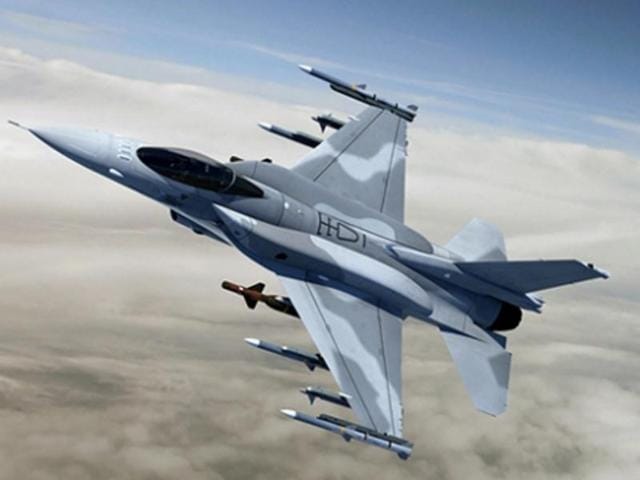 US aerospace firm Lockheed Martin is in talks with the government to build the latest version of F-16 warplanes in India, a company official said on Thursday. The firm has offered to move its only production line for the fighter jets from Fort Worth, Texas to India from where F-16s could be exported.
Lockheed's national executive (India) Abhay Paranjape, however, clarified that the establishing the production line here was conditional on assured orders from Indian Air Force.
"We have had multiple discussions with the government and the industry. There has been a level of interest …we have not been told to go away," he said. Lockheed has proposed to build the latest variant of the fighter – F-16 Block 70 – under the Make in India programme.
Other aerospace biggies who have shown interest in building fighter jets in India are US firm Boeing, Sweden's Saab, France's Dassault Aviation and the Eurofighter Typhoon consortium.
The Block D variants come packed with superior radars, advanced avionics and sensors, new weapons, improved situational awareness for pilots and enhanced operational capabilities to keep pace with rapidly evolving military requirements.
Lockheed's current orders will keep the Fort Worth F-16 line running till late 2017 and the firm is eyeing another order that could extend its life till 2021, said Randall L Howard, who looks after business development at the firm.
So far, the firm has delivered 4,588 F-16s to 27 international air forces, including that of Pakistan. The neighbouring air force operates more than 80 F-16s, including 13 second-hand F-16A/B Block 15 jets bought from the Royal Jordanian Air Force in 2014.
Bulk of the Pakistani fleet consists of older F-16A/B fighters, now upgraded to Block 52 standards in Turkey. It also has 18 F-16C/D Block 50/52 planes. 'Block' refers to the F-16 evolution, with a higher number representing technological upgrades.
Howard said the Block 70 fighters would be the finest combat planes in the region. Asked to comment on Pakistan operating F-16s and Lockheed planning to make India its export base, he said, "Decisions for fighter sales are not taken by Lockheed…those decisions are made by governments."
Howard said building the planes in India would drive down the production cost and increase its demand worldwide. Lockheed officials were non committal on the kind of investment the firm planned to make in India.
India is negotiating a deal with France to buy 36 Rafale fighters. The original plan was to buy 126 fighters but that contract was scrapped. India needs 45 fighter squadrons to counter a combined threat from China and Pakistan, but it has only 34 squadrons with about 18 planes each.
Personalise your news feed. Follow trending topics