Passengers flying with kids fume at Indigo's new premium seat policy
Sep 22, 2016 12:50 PM IST
Indigo Airlines has put a blanket ban on alloting large-leg-rooms premium seats to domestic fliers traveling with children.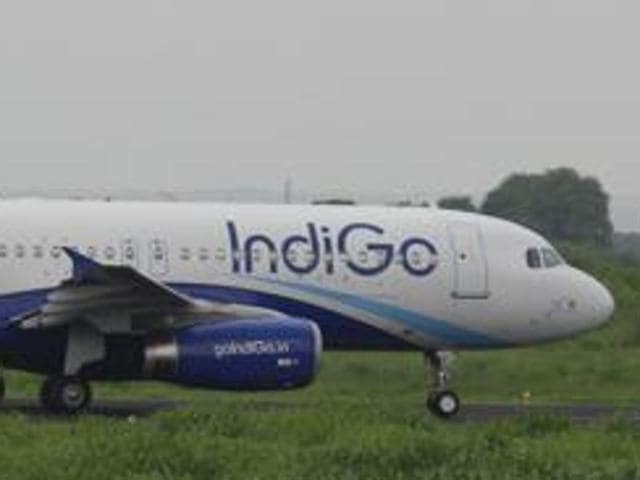 The airline, which caters to almost 4 of 10 domestic passengers in India, said that fliers with kids below 12 are banned in premium seats i.e rows 1-4 and 11-14 also described as 'Quiet Zones' by the airline.
"The policy is discrimatory. It means that you cannot ask for more leg space while traveling with your children," said Pune resident Anshuman Sinha. Sinha's sister and brother-in-law learnt about the policy on Saturday when they were traveling with their infant from Pune to Nagpur. "It's clear that they do not want children to disturb fliers paying extra for these seats. But then why permit children in the nearby rows either?" added Sinha.
Sunetrika Mookherjee had a similar experience on the airline on September 14. According to her Twitter feed, the airline denied her seats on row 1 and 2 citing the same policy.
On Wednesday the Indigo spokesperson asked for a day to respond on the issue, but refused to comment a day later. But the airline's Twitter replies to passengers denied seats under this pretext was clear about its new policy.
"In order to provide a hassle-free flying experience for our customers, rows 1-4 and 11-14 will serve as "Quiet Zones". These seats will not be assigned to passengers below 12 years of age," read the airline's standard reply to fliers alleging discrmination.
When the civil aviation ministry permitted airlines to charge extra for frills such as exit row seats, meals and baggage, it stated the policy should be on 'opt in basis, not opt out'. "One can understand that the emergency exit row seats are denied to fliers with kids as a safety measure but this is tweaking the policy purely with the business interest of appeasing premium customers," said an industry expert requesting anonymity.