Petrol, diesel prices may further dip as Centre wants states to cut VAT by 5%
Press Trust of India, New Delhi |
Press Trust of India
Oct 04, 2017 06:06 PM IST
The Centre had on Tuesday reduced excise duty on petrol to Rs 19.48 per litre from Rs 21.48 per litre and on diesel to Rs 15.33 a litre from Rs 17.33.
After cutting excise duty by Rs 2 per litre, the Centre now wants states to cut sales tax or VAT on petrol and diesel by 5% to provide further relief to consumers.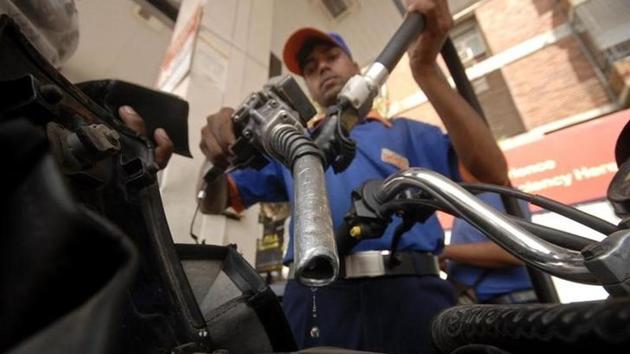 Finance minister Arun Jaitley will soon write to all state chief ministers urging them to cut VAT on petrol and diesel, oil minister Dharmendra Pradhan told reporters.
"We have proactively cut excise duty. Now it is the turn of states to reduce VAT," he said.
Unlike the Centre, states levy VAT as an ad valorem duty which rises every time there is an increase in price.
The Centre, he said, sacrificed Rs 26,000 crore in revenue in the cut in excise duty.
"States are the biggest beneficiary. They get all of the VAT collection plus they also get 42% of the central excise collections. The amount remaining with the Centre is used to finance centrally sponsored schemes in states," he said.
The Centre had raised excise duty by Rs 11.77 per litre on petrol and Rs 13.47 a litre on diesel between November 2014 and January 2016 to take away gains arising from plummeting international oil rates.
On Tuesday, it reduced excise duty on petrol to Rs 19.48 per litre from Rs 21.48 per litre and on diesel to Rs 15.33 a litre from Rs 17.33.
This is after petrol price rose by Rs 7.8 since early July to reach over three-year high of Rs 70.88 a litre in Delhi while diesel rates had risen by Rs 5.7 to touch an all-time high of Rs 59.14.
Pradhan said as a result of the excise duty reduction, petrol price has been cut by Rs 2.5 per litre and diesel by Rs 2.25.
Petrol in Delhi now costs Rs 68.38 a litre and diesel is now priced at Rs 56.89.
He said states impose VAT ranging from 26% to 38%. "I urge all states to reduce VAT by 5% in line with the cut in central excise duty to provide farmers and consumers with one more slab of relief."
BJP-ruled Maharashtra levies 46.52% VAT (47.64% in Mumbai) on petrol, the highest in the country. Andhra Pradesh has 38.82% VAT on petrol while BJP- governed Madhya Pradesh levies 38.79% VAT on the fuel.
BJP-led NDA governs 18 out of the 29 states.
Delhi and Himachal Pradesh levy 27% VAT on petrol while Punjab has 36.04% VAT. Haryana levies 26.25% VAT.
Pradhan defended the daily revision in fuel prices saying it helps pass on any benefit to consumer instantly.
The government in June junked 15-year practice of fortnightly revision in rates and moved to daily changes in petrol and diesel in line with international oil movements.