RBI asks financial firms to make mobile wallets interoperable within six months
Updated on Oct 12, 2017 07:57 AM IST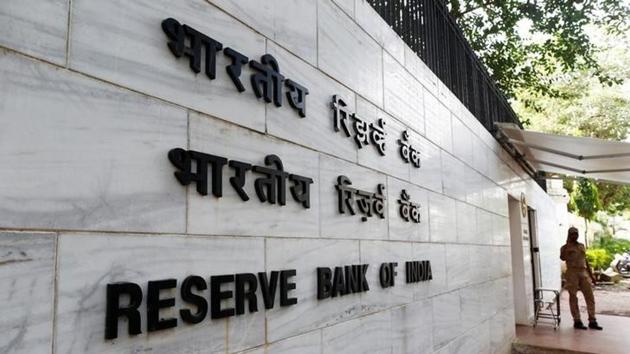 Livemint, New Delhi |
Komal Gupta and Malvika Joshi
MUMBAi The Reserve Bank of India (RBI) on Wednesday directed financial companies to make know-your-customer-compliant prepaid payment instruments (PPIs) such as mobile wallets interoperable within the next six months.
"In the first phase, PPI issuers (both bank and non-bank entities) shall make all KYC-compliant PPIs issued in the form of wallets interoperable amongst themselves through Unified Payments Interface (UPI) within six months from the date of issue of this direction," RBI said.
UPI is a payments system launched by National Payments Corp. of India (NPCI) in August 2016 that facilitates instant fund transfer between two bank accounts on a mobile platform, without having any details of the beneficiary's bank. KYC is a process through which financial institutions verify information about customers to ensure services are not misused.
"In subsequent phases, interoperability shall be enabled between wallets and bank accounts through UPI. Similarly, interoperability for PPIs issued in the form of cards shall also be enabled in due course," said the directive issued by RBI.
According to RBI, the directive is effective from the date of issue and the existing PPI issuers shall ensure compliance with the revised requirements on or before 31 December. However, the operational guidelines on interoperability will be issued separately.
"Introduction of interoperability is a revolutionary move as it has given the PPIs a chance to compete with the physical retail market. Most of the merchants who had to put quick response (QR) codes of different wallets to accept payments from customers, will now just put the QR code of one wallet. He can easily transfer the money from his one wallet to another," said Sunil Kulkarni, joint managing director at Oxigen Services (India) Pvt. Ltd, an e-wallet and payment solutions company.
This move will also ensure fair competition between the different PPI providers as it will eliminate the scope of spending exorbitantly to get merchants on board, added Kulkarni.
The directive also revised the limit of semi-closed PPIs from Rs.20,000 to Rs.10,000. The limit had been doubled to Rs 20,000 in November as a measure to promote cashless transactions amongst the small merchants who are a major chunk of PPI holders with minimum KYC.
These merchants have to provide minimum details including mobile number verified with one-time pin (OTP) and self-declaration of name and unique identification number of any of the 'officially valid documents'.
"The amount loaded in such PPIs during any month shall not exceed Rs10,000 and the total amount loaded during the financial year shall not exceed Rs100,000," RBI said.
Bhavik Vasa, chief growth officer, Ebix Cash, said that while the notification creates a level playing field between various PPIs, his firm will be seeking clarifications from RBI regarding downward revisions in the amount that can be loaded for gift cards.
"Earlier gift cards could be loaded with Rs 50,000 worth of cash but this has been reduced to Rs 10,000. In contrast, a person can buy Rs 2 lakh worth of gold in cash. We will be seeking clarity from RBI for uniformity."
Personalise your news feed. Follow trending topics