Want to invest in start-ups? Nandan Nilekani reveals how he chooses them
Updated on Sep 26, 2016 03:55 PM IST
A prolific investor in start-ups, Nandan Nilekani reveals how he chooses them.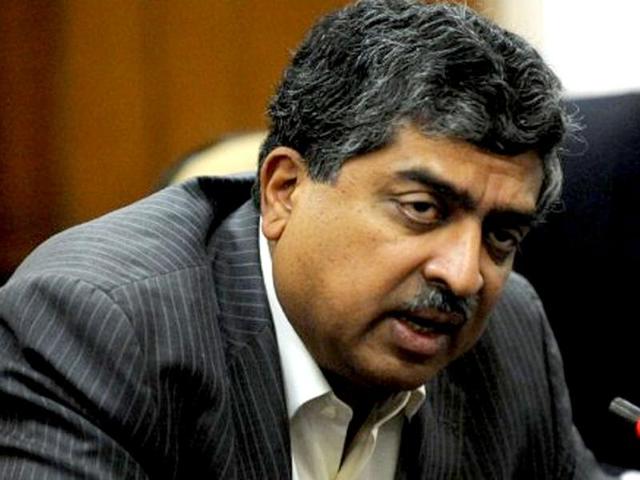 Hindustan Times |
, Bengaluru
Suveen Sinha and Kalyan Subramani
The BDA complex in Bengaluru's Koramangala, with its peeling yellow walls and chaat stalls, looks decidedly low-brow. In a lane next to it, the Quorum building, all blue glass and white walls, looks decidedly modern. On its third floor sits Nandan Nilekani, who co-founded Infosys and created the Aadhaar system. This office is sparse, with nothing to suggest that it is the workplace of a man who has invested $50 million in a dozen start-ups, and committed $25 million more. If you want his money, do the India twist.
How do you pick your investments?
The first category is tech-oriented. When I say tech, I don't mean IT, I mean fundamental R&D with deep technology. For example, Systemantics is into robotics. TeamIndus is building this very sophisticated rover to go around the moon and land on the moon. Normally this is done by countries, not by small private companies. Sedemac is doing smart ignition and other electronics and software components into two-wheelers, and they are embedded in most two-wheelers now.
The second thing I am enthused about is how do we take India's economy from informal to formal. India has millions of farmers, millions of retailers, millions of truck drivers and owners. They are all informal. With the power of platforms, they can enter the formal economy. A great example is Bhavish Agarwal and Ola. Everyone of his drivers becomes part of the formal economy. He has an Aadhaar number, he has a bank account, he gets a loan and buys a car. He can buy an insurance policy. His children can go to school.
The other piece is how we take people who are invisible to the system and make them visible. For example, 10i has a platform called ShopX. It has 30,000 retailers. And now those retailers are ecommerce ready. 4tigo is organising truckers and brokers.
The fourth is those oriented towards Indian conditions. For example Mubble is aiming to be the app of choice for prepaid users. The prepaid user is data-conscious. He is shopping around and there are thousands of schemes from all these mobile companies. He needs a trusted advisor. That is a very unique Indian thing. Juggernaut is trying to create a reading habit, one chapter or one story a day. Letsventure and Traxcn are helping the ecosystem, angel funding, research....
So what you look for is an India-twist.
Yes, I don't see any point in doing the me-too kind of thing. I want to look at original Indian problems and see how they can be solved.
This India-specific thing appears to be driven by individual investors. Mr Ratan Tata has said he always looks for companies that solve an Indian problem.
This stuff we are talking about is basically taking out a bet or a punt on how India will shape up. Angels like myself or Mr Tata or my colleagues like Kris (Gopalakrishnan), or Mohan (Pai), or Bala, or (Narayana) Murthy are all investors. You have the advantage that it is your capital. You are not answerable to a fund. So our ability to take longer-term risk is much higher. All of us have come into the game after having run companies and made them into multi-billion dollar companies, so there is also that been-there-done-that. When you see an entrepreneur, you can judge quickly whether the entrepreneur has the mettle to drive the long haul or the strategic thinking, vision, values, etc.
This riskier capital we are talking about comes in small tranches, right?
Not necessarily. Many of my investments are in multi-million dollars, like I recently invested in Power2SME. It is creating a marketplace for Indian businesses. It recently had a round of funding in which I put in some more money. Another very India-centric exciting thing is RailYatri, which has millions of users. I got intrigued by them because they were solving an Indian issue. India has the largest number of rail travelers. And rail travelers have unique needs. Because they have their apps running on the trains, and they know the routes of the trains, they are better at predicting when the train reaches the platform than anybody else. If I am waiting at home to go to the station, I know exactly what time I need to reach the station. Instead of going early from home and hanging around at the platform, I can time myself. These are all productivity things, right?
In these investments you make, do you see an economic opportunity or a vehicle for social change?
These are for-profit investments. They are driven by people trying to solve Indian problems, and I am also sure they will do very well financially. I may use the proceeds from those in philanthropy, but that is a separate issue.
Where Nandan Nilekani has invested:
10i Commerce
Juggernaut
Mubble Networks
Fortigo
P2SME
Railyatri
Axiom Consulting
Systemantics India
Sedemac Mechatronics
Disha Medical Services
Tracxn Technologies
LetsVenture
Personalise your news feed. Follow trending topics